I try everything! Every skincare promise and every beauty device. From light therapy masks, micro-needling, microcurrent devices, gua shas, ice rollers and more! I am always seeking out ways to look and feel my best. The undermentioned are the ones that made the cut and sit on my list of the best beauty devices in 2022!
BEST BEAUTY DEVICES
The NIRA Laser is hands-down my new favorite skincare device of 2022! If you are feeling the inevitable of fine lines and wrinkles, go online and shop now! Nira is an FDA-cleared, clinically proven at-home laser that smooths those fine lines and wrinkles and boosts collagen production around the eye area. I'm also loving it around my frown lines, lip area and forehead. It takes just 2 minutes a day – and with continued use, results are visible as soon as 3 months, guaranteed!
And it's so simple to use! I just read a book and zap away for a few minutes. And the best part is the price. Finally, you can get professional results at a fraction of the price of in-office doctor treatments using the same advanced laser. Who hasn't wanted to take home those devices that the doctors are using!?
I went ahead and got the Nira Skincare Laser and Serum bundle since it's the same price as without the serum. NIRA's Hyaluronic Acid Advanced Serum provides near-term results while the NIRA Skincare Laser provides long-lasting results! And when combined, they offer the greatest and fastest-acting solution to fine lines and wrinkles. Go get the powerful duo and let me know what you think!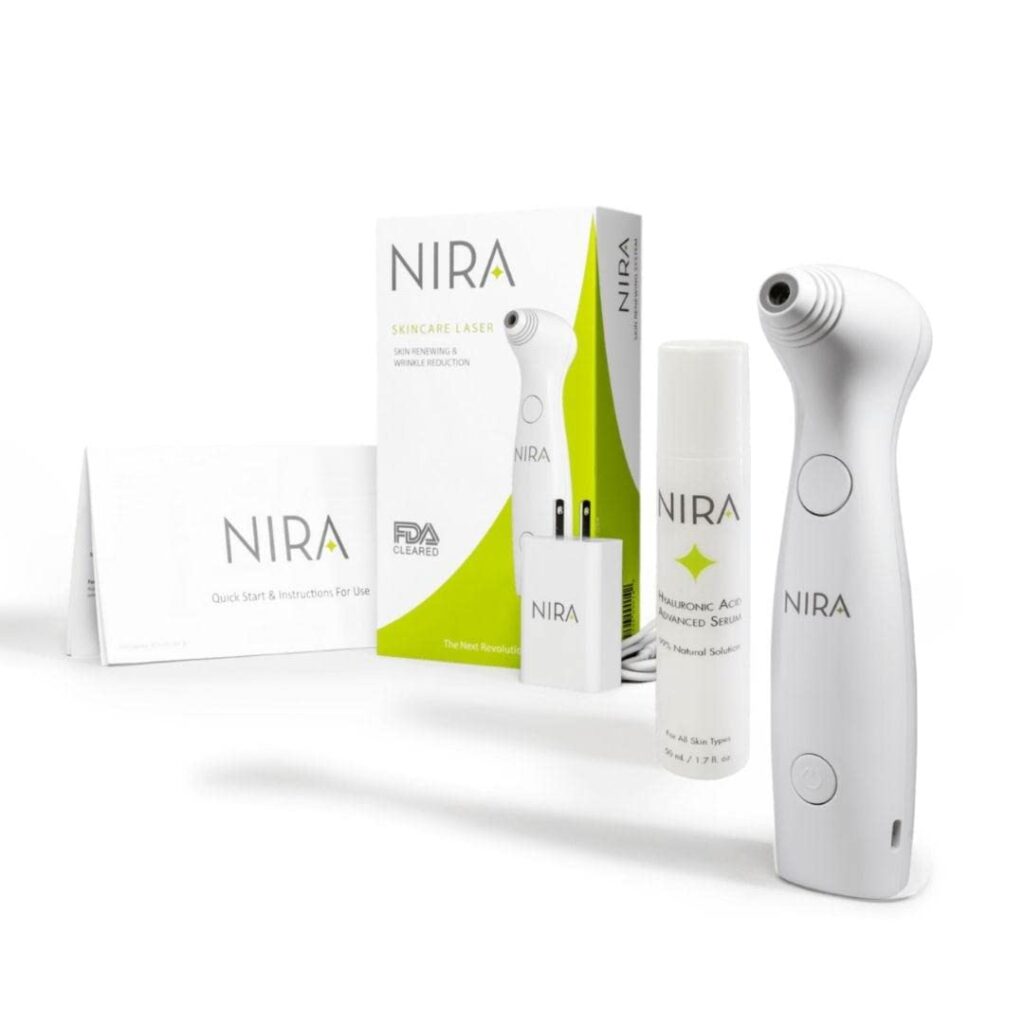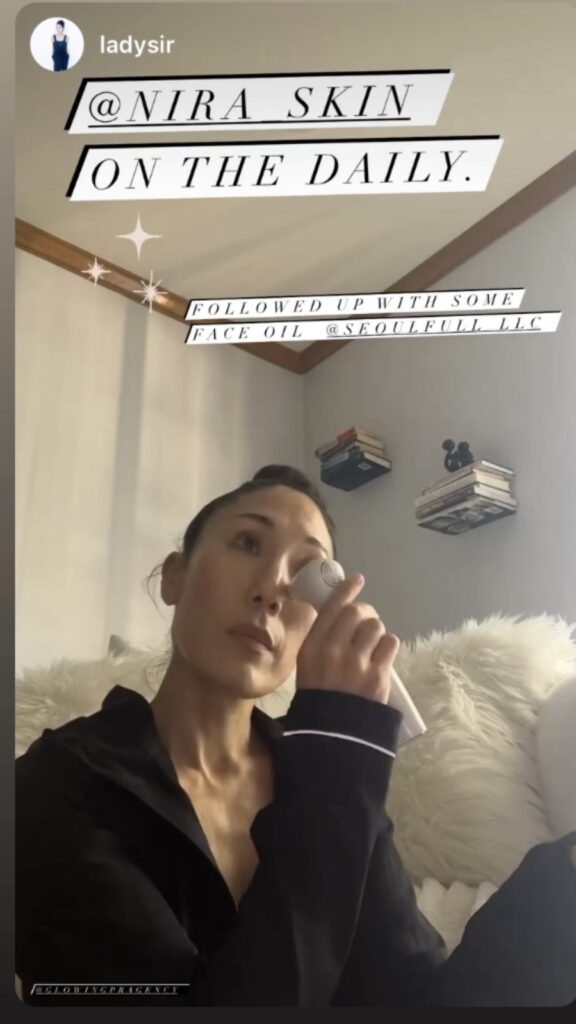 ---
This K-beauty brand is a new find of mine and evidently, it's the go-to for a slew of the top K-Pop and K-Drama stars. I have always been curious about those microcurrent and EMS devices I've been seeing on Instagram so I decided to give EMS a whirl.
The Medicube Age-R Device is a super cool advanced device that helps to improve facial contour/features and appearance of lines from inside out! It uses medium-frequency energy to massage and it stimulates muscles so you can reverse the gravity pull of your facial muscles. It's like push-ups for your skin.
All you have to do is apply some Medicube gel on your face as well as on the prongs of the device, turn your device on, and then move your device in an upward direction in all the desired areas.
Their website has super easy tutorials too.
Clinically proven after 4 weeks of use
Improvement in Sagging Eye Area 17%
Helps improvement in Sagging Cheeks 14%
Improvement in Sagging Smile Lines 13%
Helps improvement in Sagging Jowl / Jawline 9%
Improvement in Deep Smile Lines 30%
+ I highly recommend it – but just a heads up that the first couple of times, it feels a little tingly and weird!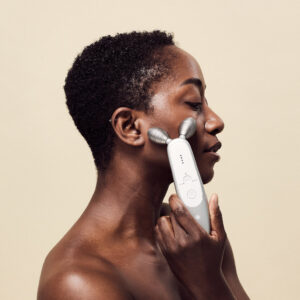 ---
I heard about the Beauty Bio on an episode of  THE SKINNY CONFIDENTIAL HIM & HER PODCAST. The founder Jamie O'Banion was interviewed by Lauryn Evarts — and I grew super intrigued.
I have been microneedling after cleansing, exfoliating and before my Seoulfull face oil.
Benefits:
Pretty painless.
Facilitates in creating bouncy and younger-looking skin.
Tightens pores.
Smoothes the appearance of fine lines and wrinkles.
Helps enhance topical skincare absorption by opening up the microchannels! (It's like aerating grass!)
30% reduction in the appearance of wrinkles over 30 days!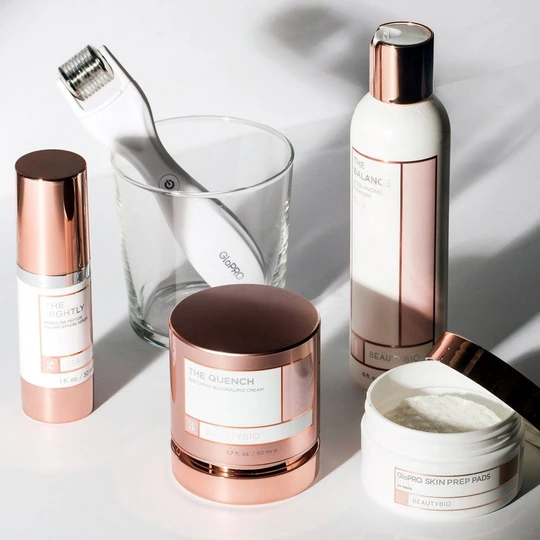 I attended a gorgeous product launch at SONAGE in Santa Monica for their BABY FRIOZ MINI ICY GLOBES. This is a magical and necessary step to reduce puffiness and inflammation and kickstart lymphatic drainage.
This 5-in-1 cryo facial massage tool works instantly to not only stimulate blood circulation and depuff your stuff, but it reduces breakouts, shrinks pores, and minimizes the appearance of fine lines and wrinkles.
Just pop them in the fridge for 30 minutes and you're off to your mini cryo vacation.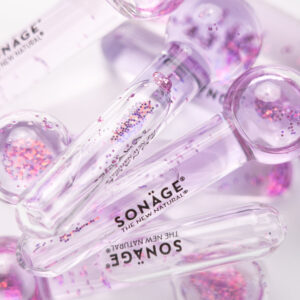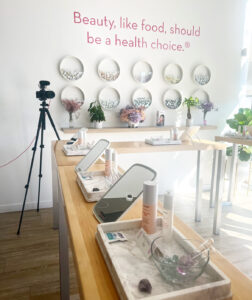 OPTE
I kept seeing Chriselle Lim mention this new invention by Proctor and Gamble. Opte is a cool blue light device that also works like a 3D printer, covering and fading hyperpigmentation spots through facial scanning and serum with skin lightening properties. I just love when beauty, science and tech get married. Chriselle called it a game-changer – so how could I not try it?