One of the biggest lessons my dad taught me was to never stop reading and never stop learning. He always had a book, a medical journal or an Encyclopedia in his hand. The dictionary was always nearby.
Books are the greatest way to travel and meet people. You earn a variety of authors' vantage points derived from their culture, religion, profession, sexual orientation, socio-economic status, etc. — and your empathy and knowledge of the human experience broadens. Here are the books to read in 2021.
BOOKS TO READ IN 2021
I read a bunch this year (via Audible and the old school way) and there are too many to list. But here are some good ones that are top of mind!
President Obama provides us with an insightful journey from his days of running for President to the day to day as the 44th President of the United States. We voyeuristically plunge into the endearing father and husband side and gain a broad scope of everything that went into tackling the recession and Affordable Care Act. This powerful book delivers a reminder that our nation is founded on democracy and is deliberately built for the betterment of all.
---
---
Shannon Lee delivers a beautiful and timely message of her father Bruce Lee's teachings.
Each chapter guides us through his "be water" mindset and by the end of her book, we learn to embrace fluidity, freedom and finding our greatest and truest self.
This is not just a necessary read for martial artists – but for entrepreneurs, artists, parents, physicians and everything in between.
---
This was a NYT Bestseller and deservedly so. The Beautiful Ones is a tribute that gives us an in-depth and emotional look into how  Prince Rogers Nelson became the purple icon. We also see his early years, his creative process, his practice of perfectionism and his vast sense of humor and humanity.
This book ignites and redirects the conversation of racism and the active racist repercussions of merely being complicit.
How to Be an Antiracist gives our post-racial America an eye-opening awakening. We have so much more work to do and he provides an instructional guide on what we need to do to get to where we need to go. Anyone and everyone who wants to be a proactive citizen and not stand as a complicit bystander needs to put this on their must-read list.
I think we have all seen that stagnation in the status quo will not lead to the status quo. It will lead to regression and further deepened racism that will affect every institution in America.
Parenting and executive coach, Nancy Ganz, launches a 12-book youth literature collection, Feel Good Fables, which is designed to help children and parents cope with a variety of inevitable complex emotions they will undergo through life. Ganz provides stories that will allow readers to feel confident in their own skin, appreciate the diverse climate around them and also see no obstacle as insurmountable.
Tina Searches for Her Dream is the first of the twelve books (to be released in February 2021). And it comes in 3 covers (deep, light and medium skin tones).
My 6 and 8-year-old girls absolutely loved this book. It reveals the story of a young girl who initially feels like she doesn't fit in until she finds and focuses on her strengths — and then becomes confident and happy with her identity.
I think we can all identify. I will surely be following this entire collection as they come. My girls were enthralled and they were so mesmerized by the illlustrations. A much needed children's book for today's generation.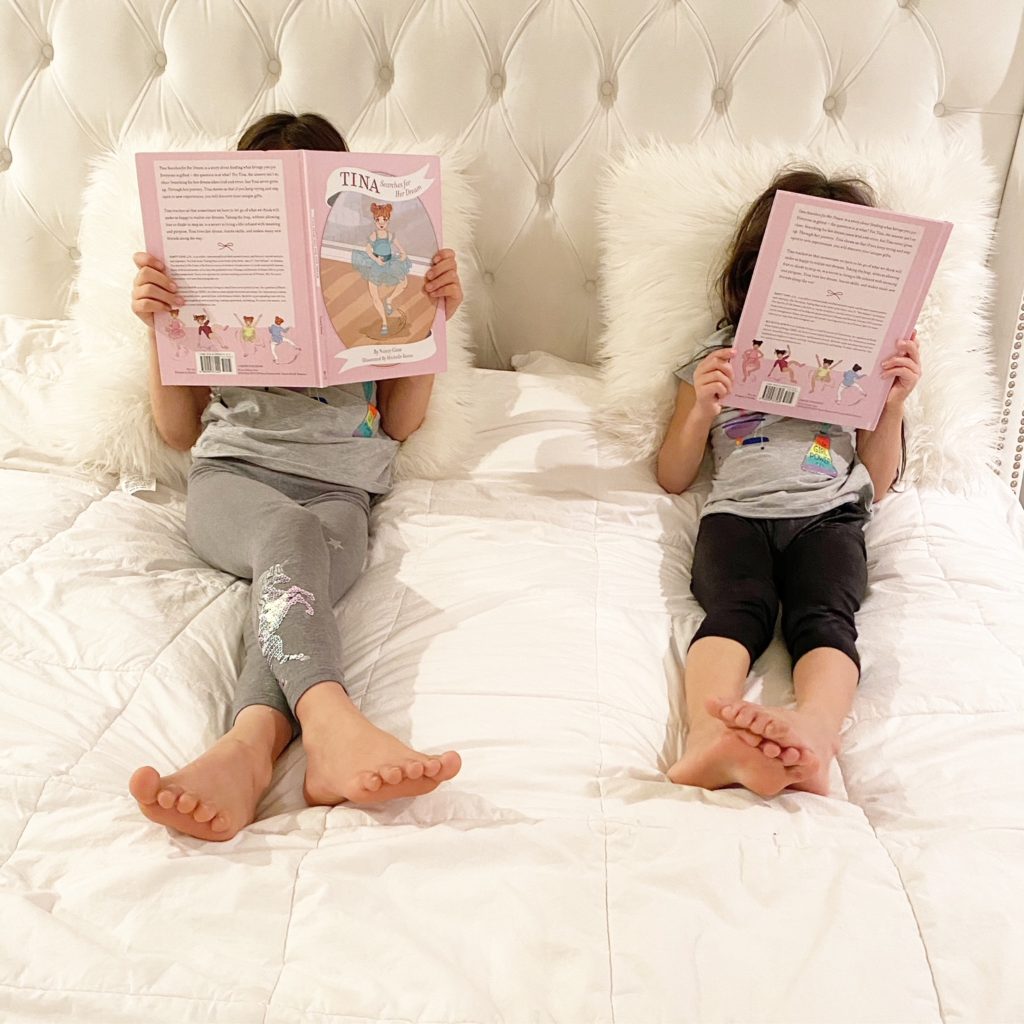 ---
[adsenseyu2][adsenseyu1]
++ Thanks for reading my post on Books to Read in 2021! What's on your list?