WHAT TO BUY AT THE KOREAN MARKET
Heading to Whole Foods, Erewhon or Gelsons for your basics (rice, produce) and Asian specialty items (soy sauce, sesame oil, kimchee) can cost you an arm and a leg — which is why I always turn to the Korean markets to stock up!  It's fun to peruse — and if you like a good deal, you'll be obsessed.  If you're in LA, there are plenty good ones to choose from.  From Koreatown's GALLERIA MARKET or HAN KOOK SUPERMARKET — or if you're in the valley, GREENLAND MARKET on White Oak and Sherman Way is a favorite gem of many.  (I love their many Costco-like sample stations!)  The options are plentiful and the prices can't be beat!  Here's my guide on what to buy at the Korean market!
---
[adsenseyu2]
---
RICE
And bags and bags and bags of it!  This is a no brainer. They have all the same brands available at your health food stores and local grocery stores  — but for a fraction of the price.  Most Korean households buy rice in 15 lb bags which resemble dog food bags.
---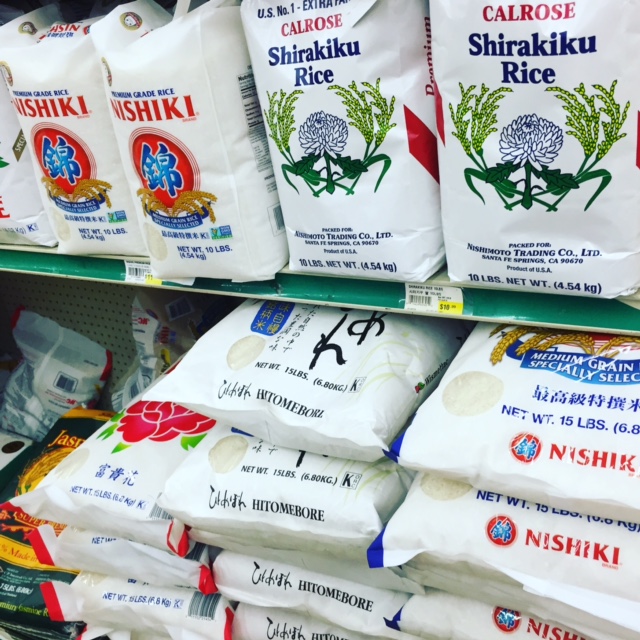 ---
KIMCHEE (obviously)
---

GOCHUJANG (and other sauces)
It's Korea's answer to Vietnam's Sriracha, America's ketchup or BBQ sauce and Australia's vegemite.  It's the quintessential defining Korean sauce that we add to rice, bim bim bap, etc. that is made from fermented soy bean, red chili, sticky rice and salt.  It is sooo good!  The perfect magical combo of spicy and sweet.  Your regular market has a couple options; the Korean market's variety is endless.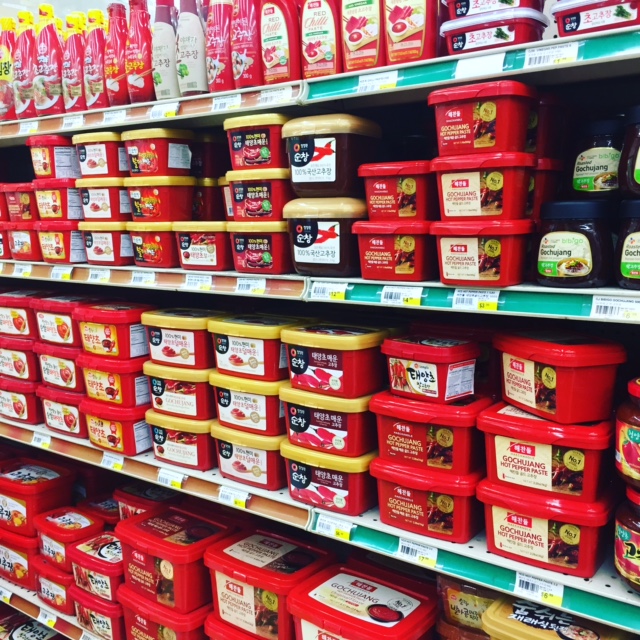 SESAME OIL
Sesame oil can get hefty in price.   And it should.  It has a slew of health benefits such as stimulating bone growth, preventing cancer, boosting heart health and making your skin and hair radiant!  So I stock up at the Korean market.  I use it on my soups, rice dishes — and oh(!) for oil pulling (more on that in a future post on the myriad ways to use coconut oil!).

---
PRE-MADE BIM BIM BAP
This is a popular item at Korean Restaurants!  It's made of veggies, rice, protein (beef or tofu) and an egg on top.  You add sesame oil and gochujang sauce (see above) on it — and it's instantly a fave.  Although the ingredients are simple and clean, few of us have the time and motivation to actually make it for ourselves at home.
Enter…pre-made bim bim bap!   For $5 bucks, you can have it at home.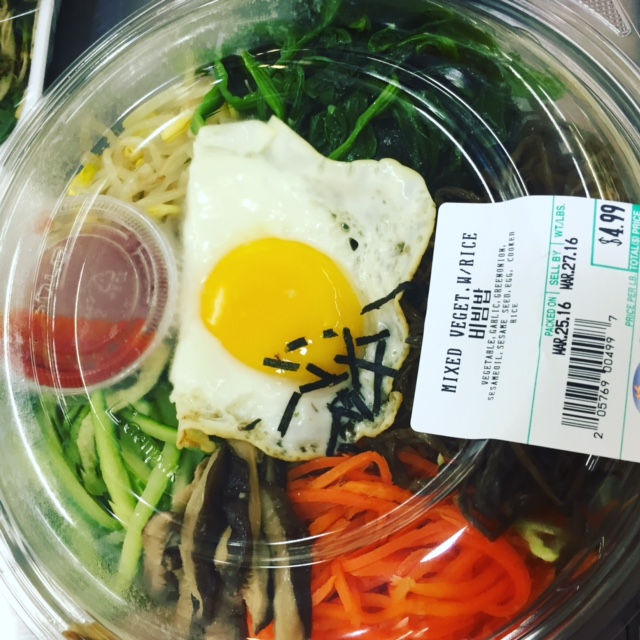 ---
[adsenseyu4]
---
PRE-MADE SUSHI
I know no one really wants a "bargain" when it comes to sushi, but these come freshly made and they're super good!  I buy a couple for the road and I bring them to work!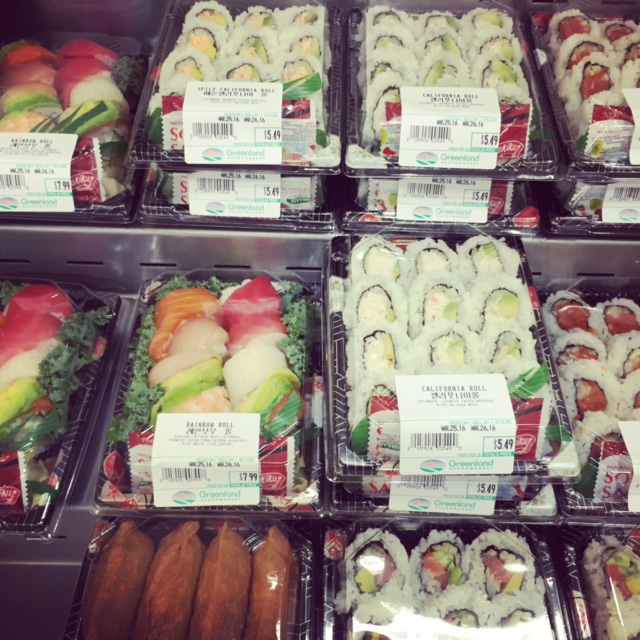 BAN CHAN
Ban Chan means 'side dish' in Korean.  If you've ever been to a Korean restaurant, these are the small dishes of food (kimchee, radish kimchee, spinach, bean sprouts, etc.) that the waiter brings to the table for you (for free!).  You eat them with your meal.  You can buy generous positions of each one for just a couple bucks.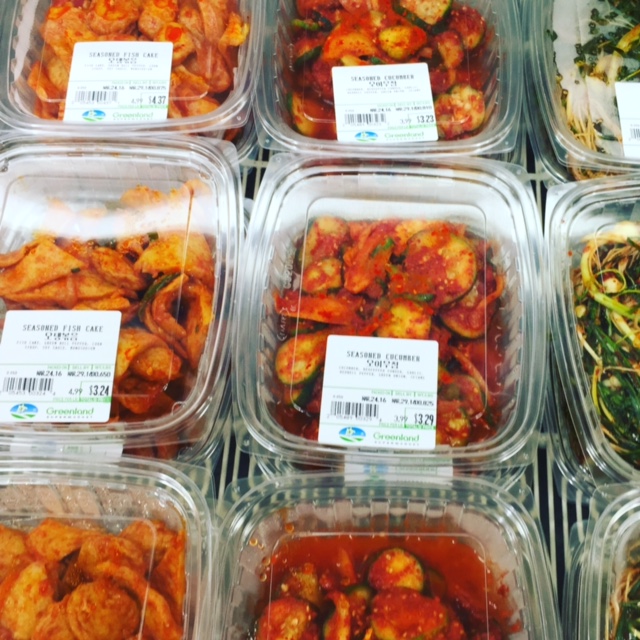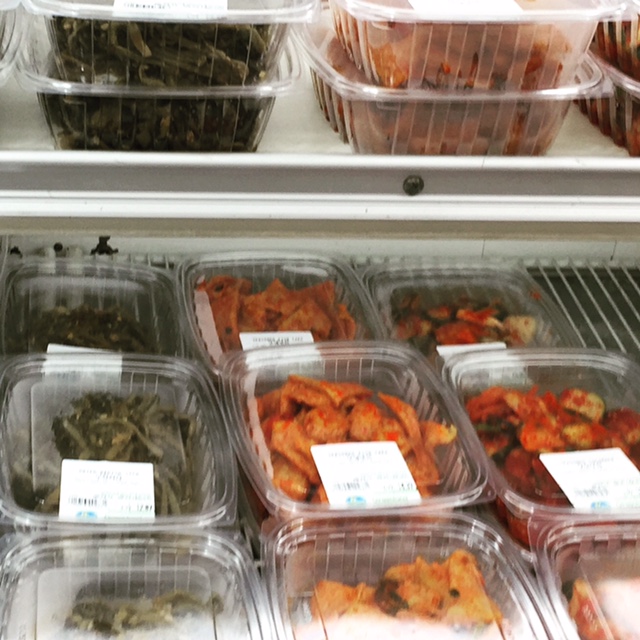 SEAWEED
MMM.  Nori.  Nori sheets have been hitting the heights of popularity these days.  I eat them alone or wrap my rice in it.  It's high in calcium, iodine and magnesium.  An easy, delicious and portable health food!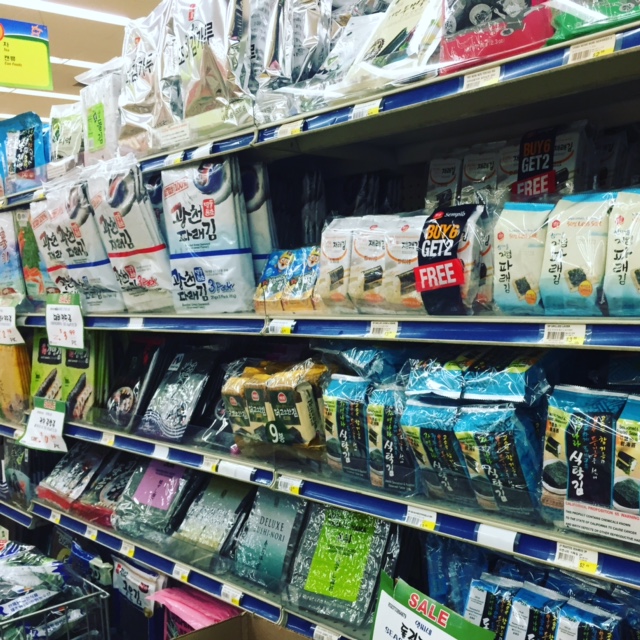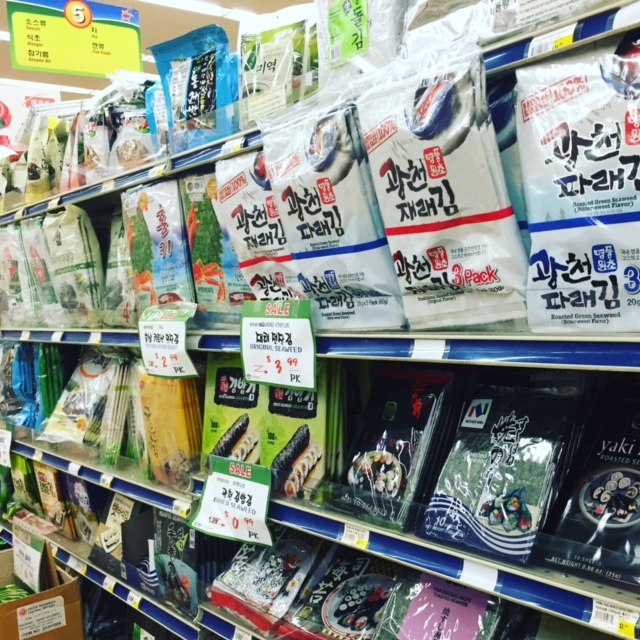 ORGANIC PRODUCE
They have crisp organic apples (and other produce) for a fraction of the price and they come from the same orchards from whom Whole Foods and Gelsons buy.  So why bother with paying extra?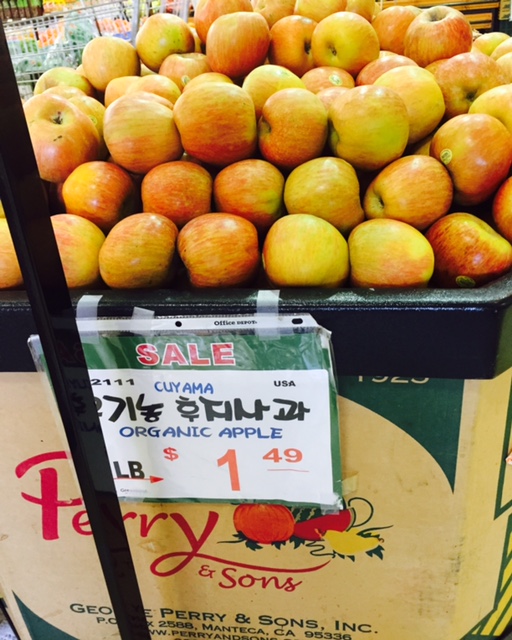 RAMEN
Ramen anyone?  I'm not one who downs these delicious dehydrated noodles much now; but I admit I was the quintessential Asian back in my Berkeley college days whose parents would send ramen-packed care packages in the mail.
Who knew there were these many options nowadays?!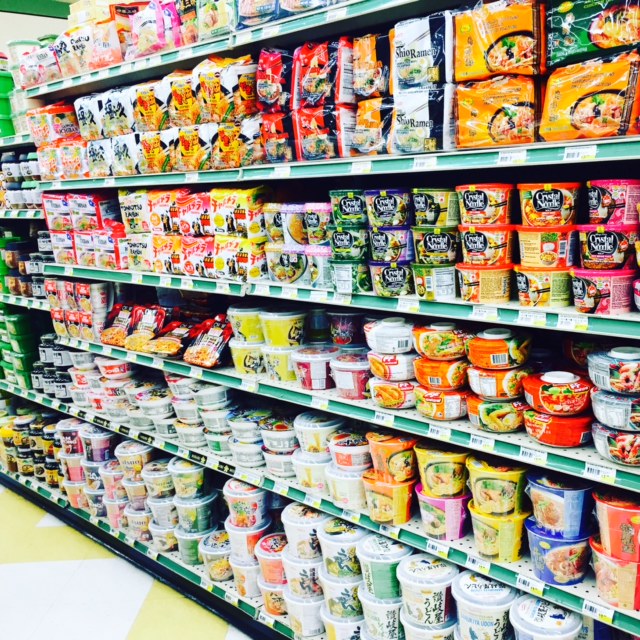 FUN ASIAN CANDY
Korean and Japanese candy are just so darn cute.  Not much else to say about that.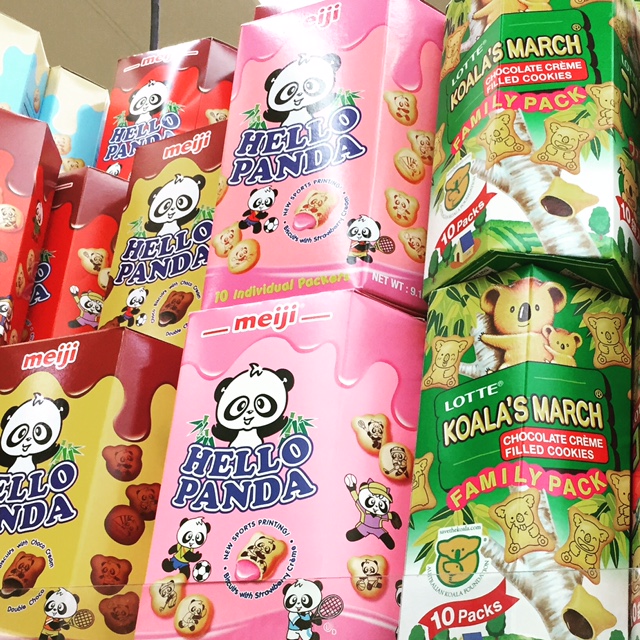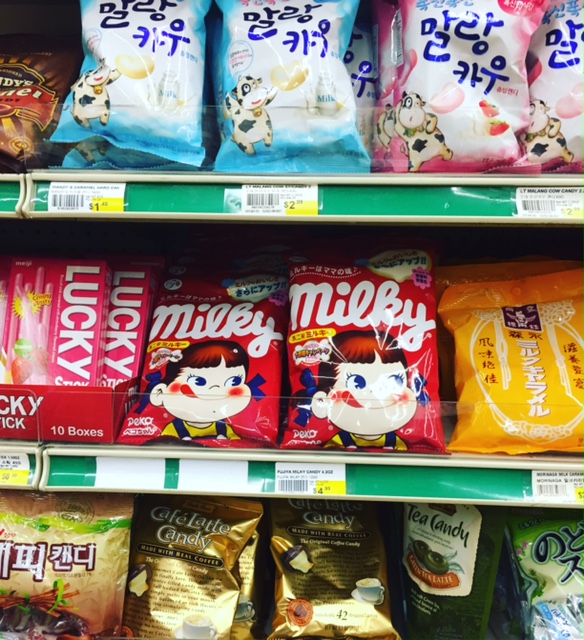 HEALTHY SNACKS FOR THE KIDS
Crunchy rice rolls.  My kids eat these up and the ingredients are clean.  Oh, and this huge bag is $.99.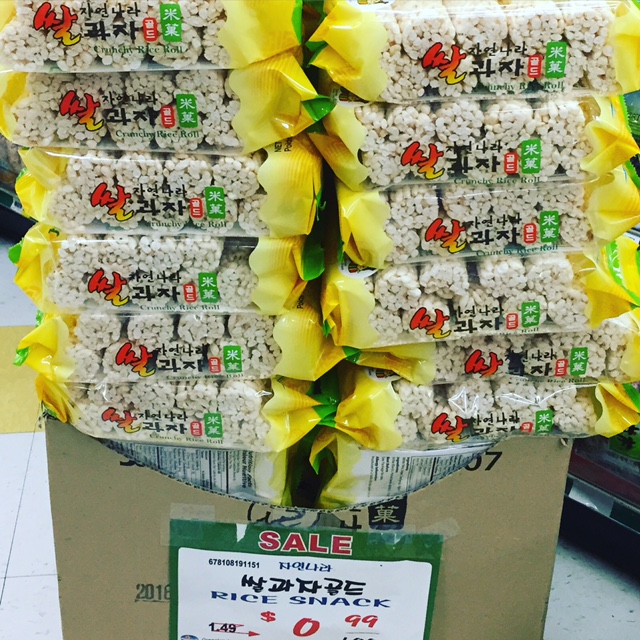 TUPPERWARE
Who needs BPA?  The Korean (and most Asian markets) have a brilliant selection of  airtight glass tupperware — and with the best of seals.  One of the funniest questions my Iranian American friend asked me a few years ago was, "Why do Koreans have the best tupperware?"  Apparently, she'd been eyeing the lunches her colleagues had been bringing to her architecture firm.
You can buy Lock n Lock for a few bucks at the Korean market — or at London's Harrod's department store (for Harrod's store prices).  You decide.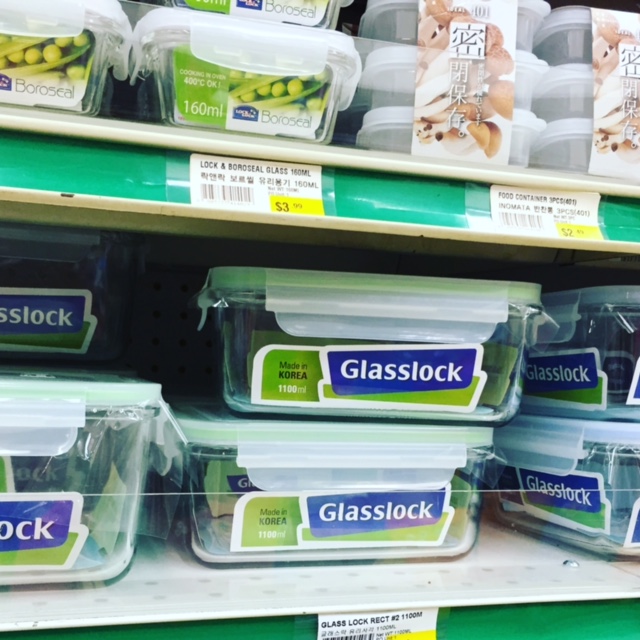 BODY TOWELS / SALUX
I use this daily.  It's a great body scrub towel (which I lightly use on my face as well)!  $3.99 at the Korean market or $13.99 at Erewhon.  I kid you not.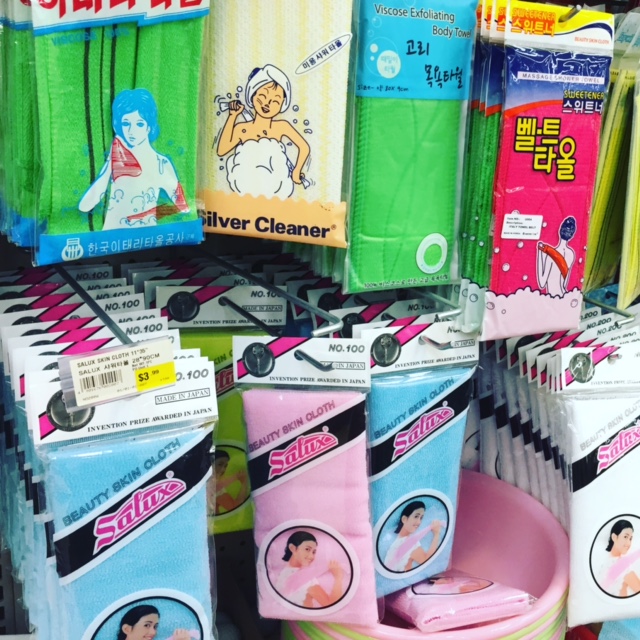 CHOPSTICKS
A huge supply for crazy cheap.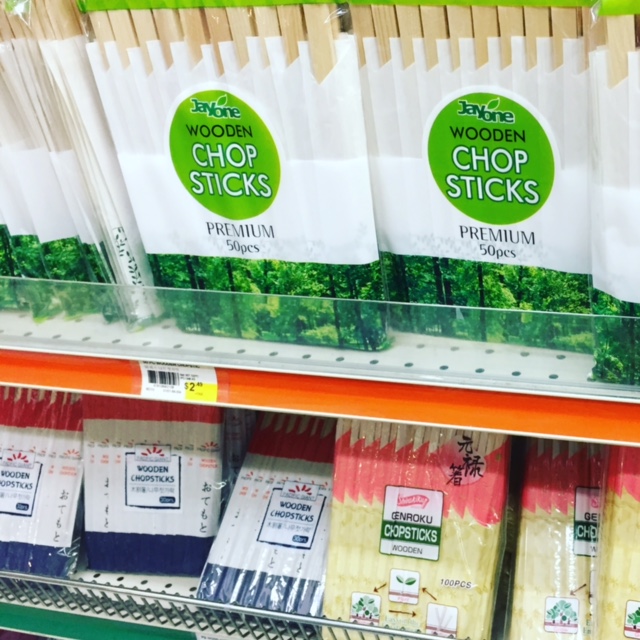 ---
[adsenseyu1] [adsenseyu2]
---
++ THANKS FOR LISTENING!  Hope you enjoyed my guide on what to buy at the Korean Market!  Stay tuned for my next SEOUL SECRETS SEGMENT! Follow me on Instagram for more updates.