Artifact Uprising
I know I'm not alone when I sheepishly admit that, while all 5 years of my child's life are digitally documented, these mementos still reside on my respective devices. And I emphasize the plural on that because it seems as if every other day, said little seems to break one of these devices. My computer? He accidentally spilled water on it. My brand new iPad? The screen is cracked. My iPhone? That wasn't entirely little man's fault as we have some international wonkiness to blame, but it WAS in his hand when it fritzed so there's that.
And who has time to go back and pull things off a zip drive? Or who knows if I even remembered to download the things from these devices, or, gulp, back them up. To be fair, I can't really blame this lack of photographic proof of life on me being a harried mum. Because I also have nary a photo of my wedding. And that was nearly 8 years ago. (insert face palm)
---
But with the introduction of Artifact Uprising into my life that is all about to change.
---
ARTIFACT UPRISING: A FATHER'S DAY GIFT IDEA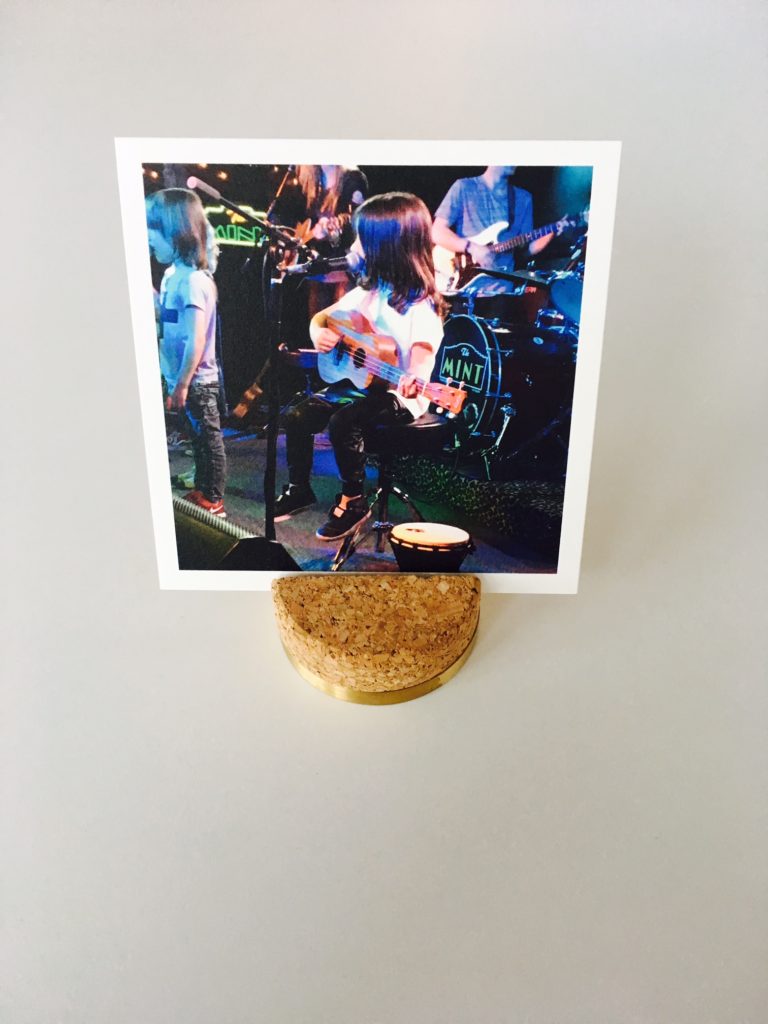 ---
I happened upon this incredible company at the Shop Up LA event hosted by Babyccino and if I learned of nothing else at this event save for this gem of a brick and mortar company, the event can be considered a success. Although I did bump into the namesake of this blog, the lovely Ms. Elaine Sir there as well, so it was DOUBLY worth it.
---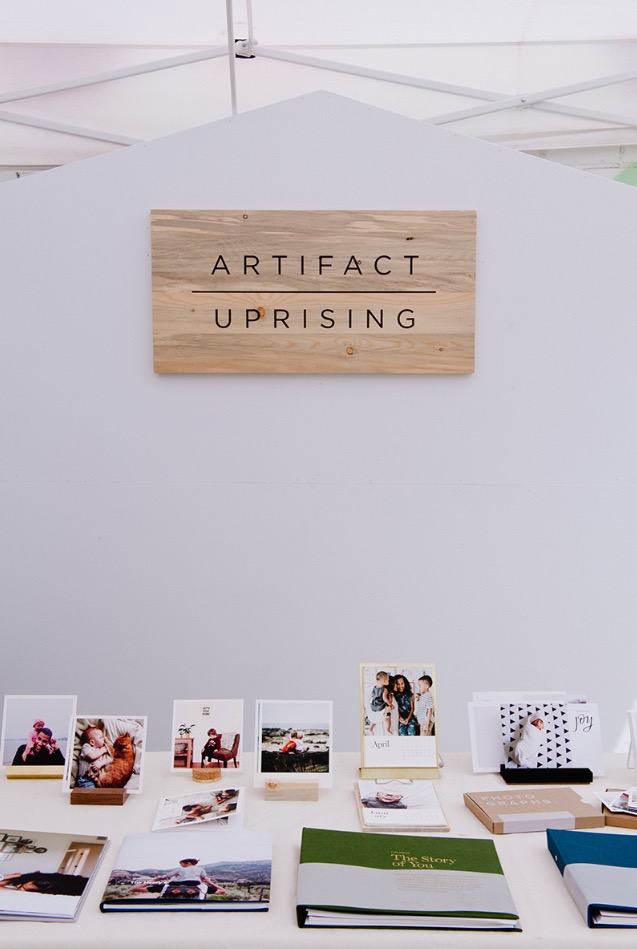 ---
Based in Colorado, the company ethos is such that it provides Instagram worthy photo quality in real life. The photo services they offer are seemingly endless and can be coupled with the most design savvy gift compliments crafted only from eco-conscious materials. Cork and brass photo holder? Yes ma'am. Wood block and print set combo? I'll take two please. Hardcover books, softcover books, Instagram books, baby books. There is literally something for everyone on your gift list, for any occasion ever possibly conceived. In short, this is the company everyone with an electronic device need know about. Yesterday.  Especially those who claim to not be tech savvy. Because I am the least tech savvy person on this planet. (It's true, ask our editor in chief as she has to upload all my blog posts).
---
Regardless of all of that, I was able to actually create photos for Father's Day this year.
And if you know me at all, you know this is HUGE. I never acknowledge Hallmark holidays with any real gifts because I can never get my act together in time. Our friends over at Artifact Uprising get a shout out for that as well. Because they have a range of shipping options that vary from the organized (read 3-10 business days) to the holy *hit I completely forgot it's (insert holiday here) tomorrow overnight delivery.
---
[adsenseyu5]
---
And in case the wide array of photo awesomeness that is Artifact Uprising feels overwhelming to you at first blush, may I recommend starting simply with the Everyday Prints and Wood Block set. With three clicks of a button I had an entire stack of 25 photos ready to be shipped. And I won't have to worry about a picture frame matching my decor because it automatically will. Win for everyone. If you're feeling as jazzed about this as I am, head on over to ArtifactUprising.com and order your own set of Wood Block + Prints. Use code babiekinsxau10 and get 10% off. And tell 'em Large Marge sent ya.*
---
---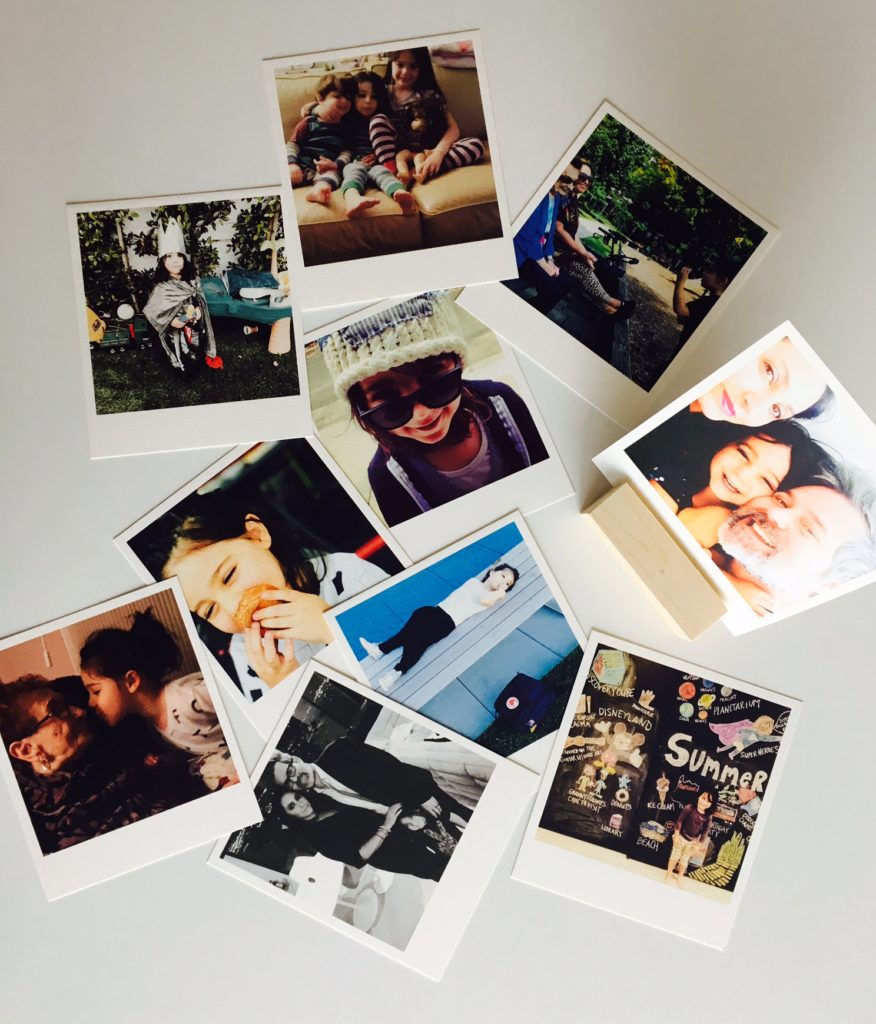 ---
[adsenseyu1][adsenseyu2]