I love finding the best health and wellness products that are not only instrumental in healing — but are the greatest preventive measures in heading toward illness. And I try everything new on the market — from protein powders, protein bars, supplements, foods and tech. I learn about most from my quarterly New Hope Blogger Box — but I also learn about the best health and wellness products from just being a devout consumer on the market.
BEST HEALTH AND WELLNESS PRODUCTS OF FALL 2019
Of course, you should always check with your doctor first (especially when it comes to oral supplements — and especially if you're pregnant). But once you're in the clear – know that these are the best health and wellness products of Fall 2019 that I recommend.
---
[adsenseyu4]
---
Ashwagandha (Indian ginseng) is having a moment right now — and with good reason. It is a plant commonly used in ayurvedic medicine and is known as an adaptogen, which is an herb that helps the body adapt to stress.
Youtheory's potion is the one I rely on since it's specifically designed to reduce stress. Its blend features a clinically-supported dose of organic Ashwagandha KSM-66 and organic Root Powder. If you have a problem with stress and raised cortisol levels and mental/physical performance, this is your magic.
Other benefits of Ashwagandha supported by science are the following:
Anti cancer properties
Reduction of symptoms of depression
Reduces blood sugar levels
Increases fertility in men
Check out the studies by the NIH.
$20.00 on Amazon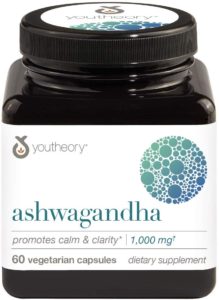 ---
Muscle knots and soreness torment the most of us — whether you're living an active and athletic lifestyle, or a sedentary one.
Celebrity trainer (and my podcast co-host), Ashley Borden applied the Hypervolt on me after a grueling one hour workout session – and I knew immediately that I had to buy one for myself. I had one of those kinks in my neck/shoulder that 3 massages and numerous baths couldn't get rid of. One quick session with the Hypervolt made me mobile again. It was nuts! And then of course, I had to buy one for myself. Actually, I bought it for my mom so I could borrow it.
Benefits of the Hypervolt:
Relieves

muscle pain, stiffness and soreness

Increases range of motion, circulation and blood flow

Returns oxygen to your muscles afterward — which further aids in recovery
Harvard is doing research in vibration therapy and how it may prevent osteoporosis. So I'll be keeping an eye on that!
$349 on Amazon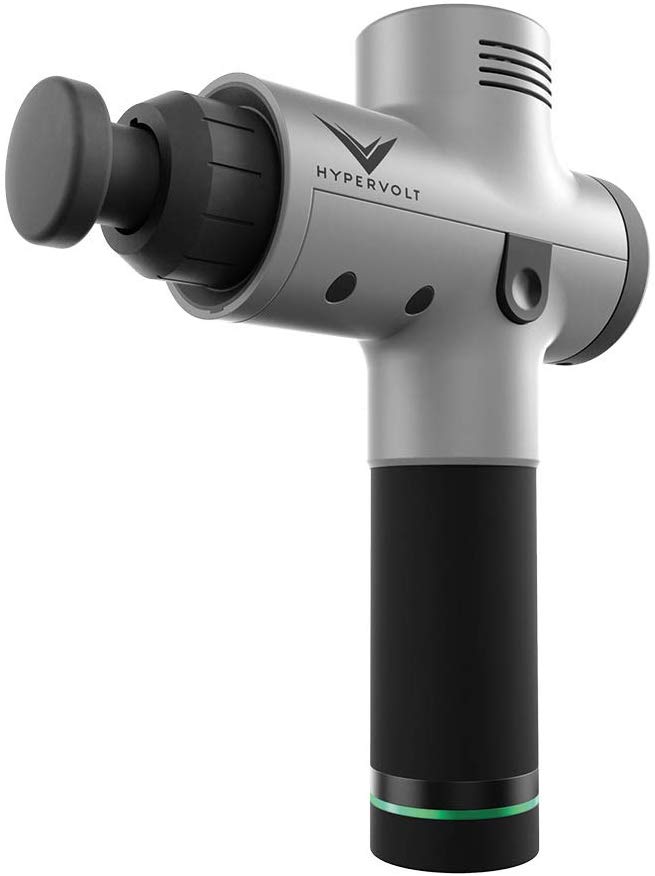 ---
You know I'ma  sucker for Elderberry. There are so many beneficial and promising properties in them — and I need to do anything and everything to boost my immune system over these cold/flu months!
I love Megafood's gummies! They contain 400 mg of plant-powered organic elderberry and 6 mg of zinc which support healthy immune function — and it doesn't suck that they're sweet and delish. They're only 15 calories and 2 grams of sugar with no HFCS!
$21.49 on Amazon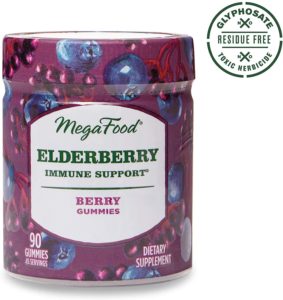 ---
I take a variety supplements daily – but I may switch back and forth on some. The one non-negotiable that I take every single day, first thing in the morning is my Soil Based Organism (SBO) probiotic.
Kimberly Snyder has a good one as does Dr. Josh. Axe.
Soil‐based organisms (SBOs) support gut health and immune response. Why, exactly? In the plant world, SBOs help plants grow. Without their protection, otherwise healthy plants become malnourished and are susceptible to disease or contamination by fungi, yeasts, molds and candida. Just as plants grow best in healthy soil teeming with highly active microorganisms, you, too, need these organisms to live a long, healthy life. – DR. JOSH AXE
$44.95 on Amazon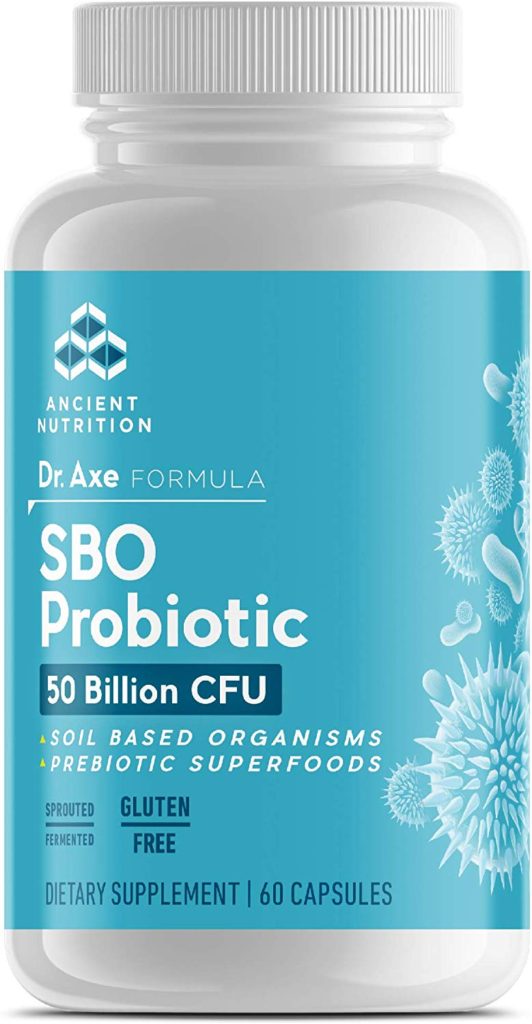 ---
TOHI is infused with loads of antioxidants and aronia berries and it's a new found love of mine. Perfect for toting to the gym! One can boosts the immune system, reduces inflammation, and enhances muscle recovery. These natural healthy drinks are also rich with anthocyanins which helps boost overall health.
Antioxidants are the vitamins and minerals the body uses to counteract the stress caused by the oxidation of free radicals, a chemical process that happens in your body every day and can cause significant damage to living cells and tissues.
12 pack is $34.99 on Amazon.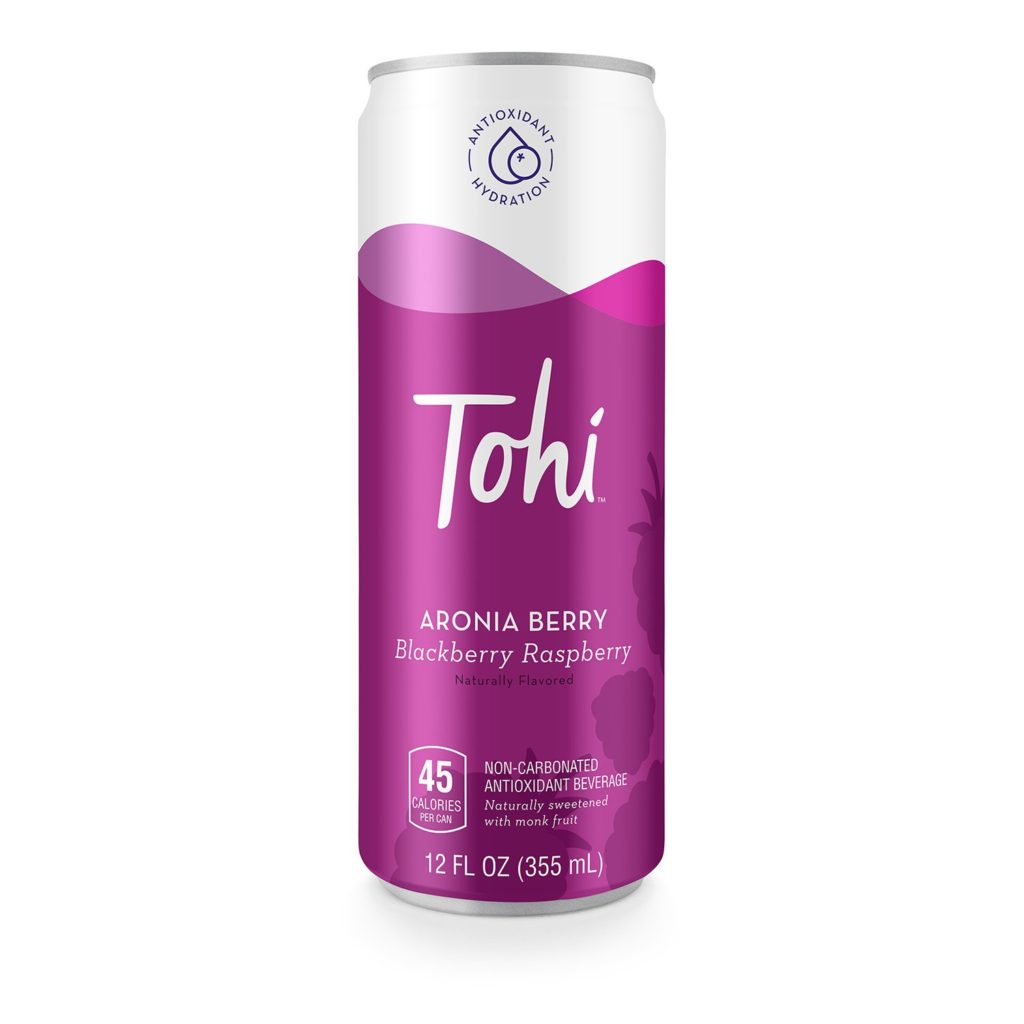 [adsenseyu1][adsenseyu2]