As you probably know, I'm a sucker for all things SFV – so imagine my gasp when I heard that VALLEY URBAN MARKET, or VῡM, would be coming to a theater near us. Well, maybe not theater — but to Valley fave (and bar/bat mitzvah sanctuary), THE SPORTSMEN'S LODGE! It is and will be 818's answer to everything.
VALLEY URBAN MARKET will be an open-air food hall for foodies and sophisticated palates, serving up a family-friendly culinary and cultural experience for all. It will be the perfect safe haven for exhausted parents in LA. Los padres can dine and wine — and the kiddos can eat their sticky rice (and have their cake too) prior to getting their mugs painted and their glitter and photo ops on. (Yup, VῡM will come equipped with a photo booth!) And celeb DJ and Valley mom, DJ Bree Delano aka DJ88 will be providing the cool sonic backdrop.
---
[adsenseyu1]
---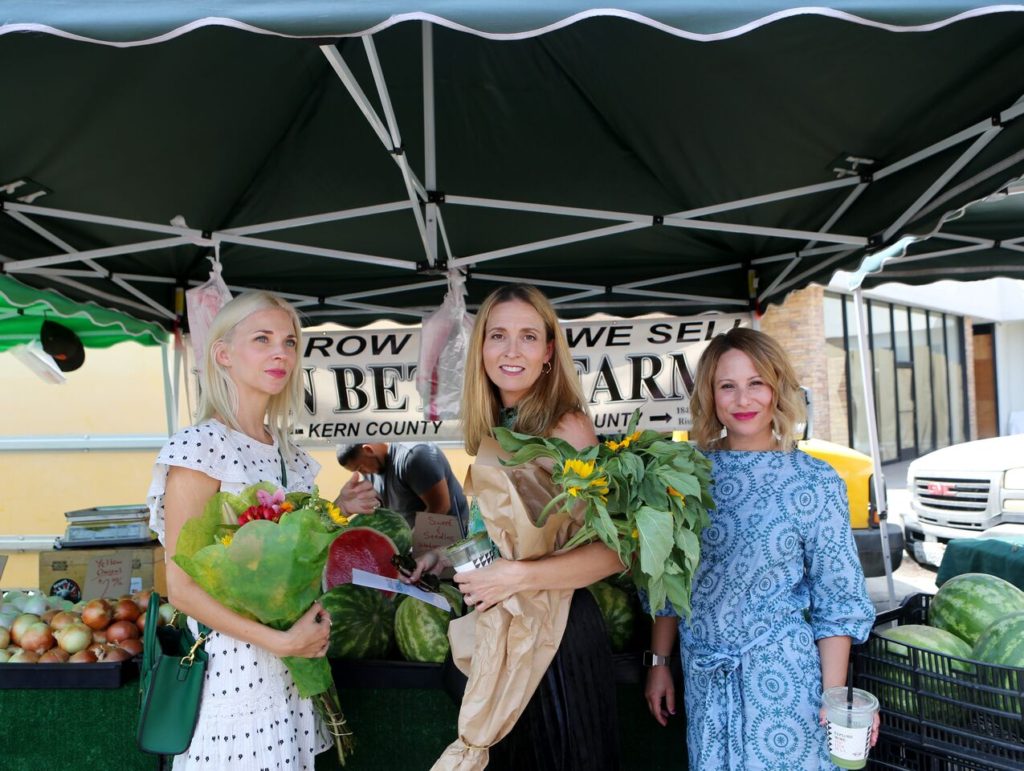 ---
[adsenseyu1]
---
Valley Urban Market: A Conversation With Its Valley Native Founders
It is the vision and brainchild of three Valley besties – Deborah Linden Saly, Jordyn Grohl and Megan Gefsky – three gorgeous ladies who understand the DNA and integrity of the SFV more than anyone.
Saly and Gefsky were raised in Encino and attended SOCES and Montclair Prep, respectively. Grohl was raised a few Ventura Boulevard street lights away in Sherman Oaks and Studio City – attended Montclair Prep as well, which is where she became fast and lifelong friends with Gefsky. Then to add more tubular Valley awesomeness to the equation, Saly and Grohl met at the go-to mommy and me class in the Valley, Babies First Class, led by Jackie Rosenberg.
Grohl was the hub that pulled this entrepreneurial trio together  – bonding over motherhood, parenting styles, school applications — and their insatiable appetite to learn anything and everything about food. Self-proclaimed foodies, they would seek out the best in wining and dining, regardless of the city, state or country they were in – which got them to realize there was a loud void in their very own neighborhood. They sought to fill it.
And hence, VῡM. 
The finest neighborhood vendors will be there serving up all the sweet and savory goods – from Lobsterdamus, Oki-Poke LA and Straight Outta Tofu! And as the icing on the cake, DAVE GROHL will be rocking the $%!@ out, catering you with his culinary jams and special sauce alongside pal, Billy Terrell of The Beached Pig. Which I guess is cool if you're into rad magic.
I know. I can't wait either.
---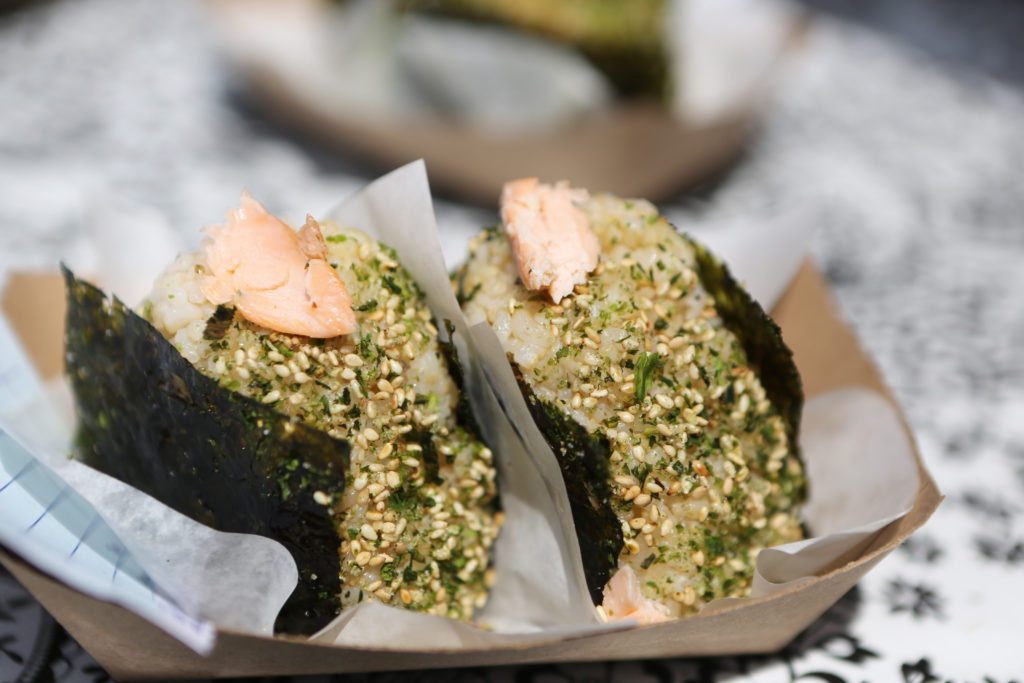 ---
[adsenseyu4]
---
WHEN IS IT?
SATURDAY, SEPTEMBER 22nd from 10am – 4pm and every Saturday thereafter.
WHERE IS IT?
SPORTSMEN'S LODGE PARKING LOT
12825 Ventura Blvd, Studio City, CA 91604
WHAT IS IT?
To provide some background on VῡM , I'll first provide some background on its three co-founders. They are a yin-yang threesome of sorts in terms of their professional and personal abilities – allowing them to seamlessly give birth to The Valley's long overdue food market.
Saly is a graduate of UCSB and Loyola Law school
And is now the Vice President of Legal Affairs for a NASDAQ traded company based in Los Angeles. (Prior to that, Saly worked in private practice for a vast array of business clients before moving in-house as a general counsel.) Needless to say, Saly is a force to be reckoned with when it comes to the ins and outs of contract terms, consideration, deadlines (and details!).
Grohl is a film school graduate from LMU and her professional career was kickstarted producing a slew of television and film projects.
Then one day, she met husband Dave Grohl, quit her day job, went on tour with him and traveled the world for two years. She has since been a stay at home mother of their three small children for the past 12 years. In addition to navigating the schedules of three children and getting VuM off the ground, she has also inaugurated an interior design business called Hollis Jordyn Design. Grohl is a master of multi-tasking, understanding international cuisine and coalescing the essential marriage between aesthetics and business savoir-faire.
Gefsky carries with her an enviable hotel management degree from UNLV.
Her professional background spans from Bubba Gump Shrimp Co in the Bay Area to The Palm and McCormick & Schmick's in Beverly Hills to Casa Vega in Sherman Oaks. (She also reigned as the Operations Manager at Koi Restaurant on La Cienega for almost six years!) She has been responsible for spearheading all that is operational and events management related. Quite the undertaking! Gefsky is the one who grasps a firm understanding of insurance, permits, delivery and staying in the black!
Yin Yang Yin, right? Their skills have aligned perfectly to create what's to come on September 22.
Let's ask them about what we can expect. Listen up.
---
[adsenseyu1]
---
I'm excited to talk about your brainchild. Did you always have an entrepreneurial appetite? What was the moment of inception? Whose idea was it and how / why was it conjured?
Grohl: The idea of opening up a food market came after the idea of wanting to open up a food hall. We took a girls trip to New York together two years ago and we were staying at a hotel — and right next door was a food hall. And every day we were going in and getting a snack, lunch, a glass of wine, etc. and I said, "The Valley could use something like this!" I knew people would be so into it because there are so many of us foodie people. And I kept bringing it up to them at times. Finally, a year ago, the three of us finally sat down and talked about how we could actually make it happen. So we did monthly lunches just to get more information.
Gefsky: We had to do a lot of research. Research on properties, for example. It's hard to find an 11,000 square foot property that we'd have to gut and build infrastructure. Then we realized that we could do this on a more grassroots scale. We started developing relationships with vendors. We had to find out who we would love to work with and who we would develop trust with. The food had to taste fantastic but we need the vibe to be very family friendly too.
Saly: We were thinking about doing an outdoor space even before we starting investigating indoor options. So it all worked out since we ended up doing our original plan.
How did you curate your vendors?
Gefsky: We are all working together, trying to figure out availability — but who is local and who is the right fit is key! We have Chef Aaron Aldridge coming who works at Red Bird and his thing is Southern Louisiana cuisine (but he is based here). It is crucial that we have this other component to the market that is elevated and denotes a different experience than going to the county fair.
Saly: We are providing an experience. It's not just going to the market and getting what's on your list. There's more to it than that. We are not a Farmer's Market. We are an experience. (And we have zero retail, except for some merch – cool muscle tanks and ringer tees, etc. that we will be selling.)
Also, we have a DJ (a Valley mom!) who will serve as our backdrop, providing the music. We have glitter tattoos and a photo booth and a balloon person for the kids  -since the Valley is all families.
What is your mission statement and what do you hope to achieve from all of your hard work? What do you hope your patrons achieve?
We haven't drafted out a formal mission statement. Perhaps we will one day; for now, we felt like we just had to jump! We know what we want and we know the experience we want our patrons to achieve. It's fluid and that's in alignment with the experience we want everyone to achieve.
I see you donate a percentage of proceeds to Valley Food Bank — tell us a little more information about it and why you chose it.
Gefsky: Valley Food Bank is a Valley-based charity. We want to give everything back to the Valley. They serve 3,800 families – whether they're underprivileged families, homeless, etc. Every dollar you donate, they will get an additional $10 from stores like Trader Joes, for example.
Who/what is the ideal vendor that you have not yet secured?
Saly: We want varied vendors — so it's hard to pinpoint one because we want such a variety.
Grohl: But we have been great with getting a variety. We have poke, desserts, vegan dessert, dumplings, a burger truck; we are trying to incorporate a mix of things.
Saly: We taste tested everything! That was the biggest deal for us.
Gefsky: And we have some many vendors in my inbox wanting to participate now! We want to be selective about our vendors – and also not grow too big too fast.
Saly: And we're very into the optics of vendors. Of course, the food has to come first – and then we have to make sure they're on brand. It's an experience we are giving everyone. And we also want to make sure we have something for everyone. There is stuff for those who like Tennesse pulled pork – but also great options for the vegans and kids!
If vendors are interested in signing up, where do they go?
Gefsky: Go to our website and they can email me there!
What can we expect on September 22. Who will be there?
Grohl: All three of us will be there! And Dave will be there cooking with Billy for the first two Saturdays before he leaves for Cal Jam.
Gefsky: It's going to be so fun and there will be astroturf to give a cool vibe! We will have Yellow & White wide-striped umbrellas, and plenty of Pic Nic Table seating.  We will also have Cocktail Tables sprinkled throughout for convenience!
Saly: And most importantly, 14 amazing vendors will be there. And here is a sneak peak!
The finest wild-caught lobsters from Maine. They start off with a 1.25-pound live lobster that is softly blanched, drizzled with butter and seasoned to perfection on a fiery mesquite grill. Besides the Maine dish, they also serve lobster nachos, lobster truffle fries, garlic noodles, and lobster balls, along with rotating seasonal specials.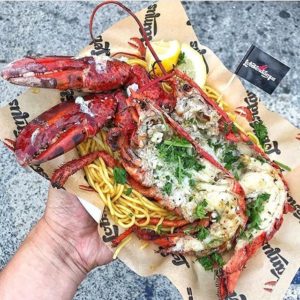 ---
---
"Sweet and savory popcorn snacks. Conscientiously made in small batches. Always hot and fresh." In addition to all of its regular favorites, for the 22nd, Buttery will be offering a cereal milk flavored popcorn. "Like the sweet leftover milk after eating a bowl of cereal, but in popcorn form!"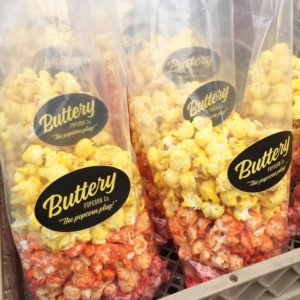 Amazingly delicious Filipino buns in an eclectic array of flavors, from cinnamon to sweet cheese and red velvet, just to name a few.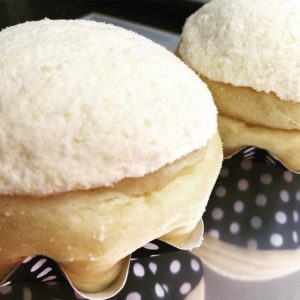 Okipoki is one of the oldest poke restaurants in Downtown LA OKIPOKI 101: tuna, avocado, seaweed salad, swab tobiko, picked kombu FATHER PRIME: spicy tuna, tamale, cucumbers, green onions, avocado, spicy mayo, furikake (( customer favorite!! )) TRUFFLE TROUBLE: salmon, mushrooms, avocado, cucumber, pickled shallots, massage, ginger scallion truffle sauce STRAIGHT OUTTA TOFU (VEGAN!): sesame peanut tofu, seaweed salad, mushrooms, bell pepper, shishito peppers, takuan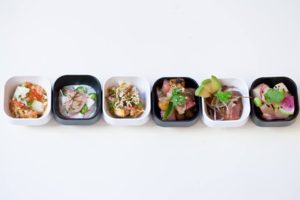 "Our Products are craft with all Whole Fresh Fruit, Raw Cane Sugar and Herb. We curate different seasonal fruits to make the each Bases." "At VUM We are bring our Happiness Capsule ( Concept Store of The_Base ) making craft beverage onsite: Spritzer, Matcha, Meyer-Nade, Cold Brew Tea and Harmless Coconut Water as our mixer."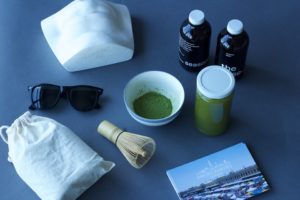 In case you haven't guessed from the photo below, this is the guy who is a good friend of Dave's (Jordyn's husband). Billy Terrell would go backstage for the Foo Fighters and BBQ for everyone! Dave met him one year in Nashville and fell in love with him. It's been a BBQ Bromance since!
Dina's Dumpling is a modern Chinese Food truck located in the heart of LA. Our goal is to bring you our authentic, delicious handmade dumplings in a fast modern way, east meet west, street style. We are passionate about what we do, and take pride in preparing our food using simple, fresh ingredients daily. "Our best product is our Rainbow Dumplings: It has the classic pork&cabbage dumplings, the creative Beef&beets Dumplings, and the healthy Green&Vegan dumplings all together!"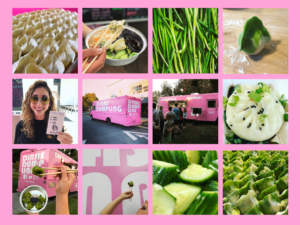 Burgers and boba truck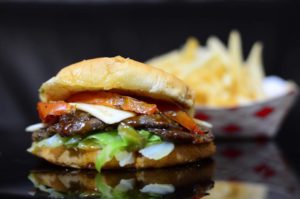 Creative take on tacos, featuring chicken, lamb and falafel bases

Bringing a new definition to the term "fast food" we at Sunny blue handcraft Omusubi (aka rice ball) made to order varying from traditional and non- traditional recipes. We are proud to be the first omusubi brick and mortar in Southern California 2010. From meat eaters to vegan or Gluten-free, there is something for everyone at Sunny Blue. Watch as our omusubi makers create little triangles of "goodness".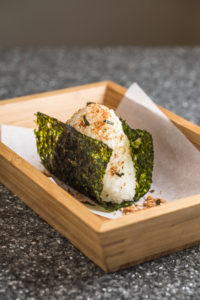 ---
---
Serving authentic and original Thai street food in LA since 2013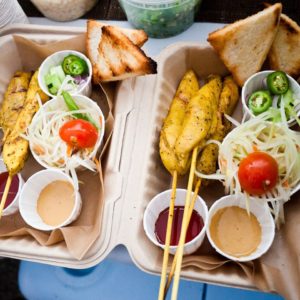 ---
+ And there you go! I'll see you there this Saturday. It's going to be a blast! And thank you to the three inspiring Valley Girls who made this interview possible.
---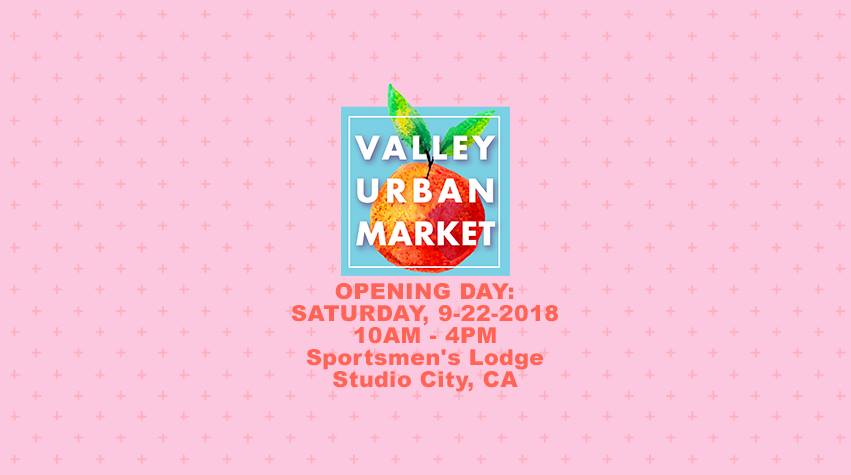 ---
[adsenseyu5] [adsenseyu4] 
---
+ photos of food courtesy of respective vendors