For years I've been planning on visiting the universally loved country of Switzerland. Life passes you by – high school exams, college exams, bar exams, children and so on. So it pains me to never have visited the land where my beloved aunt (my mom's second oldest sister) lived after she fell in love and married her German husband (my uncle and Godfather). She visited us in the States but I never got to visit her in her homeland despite all of her invitations. Sadly, it was upon her passing this Summer that my sister and I finally made it out. It's especially sad since one week prior to her passing, my sister and mom were talking about paying her a visit a few months from now.
During our visit, we saw the beauty of the land and why it makes sense that my aunt and uncle never left to move to Korea or the United States. There are so many reasons that Switzerland is the best country in the world, a beloved country, a progressive country where its citizen are happy, healthy and living rich lives.
---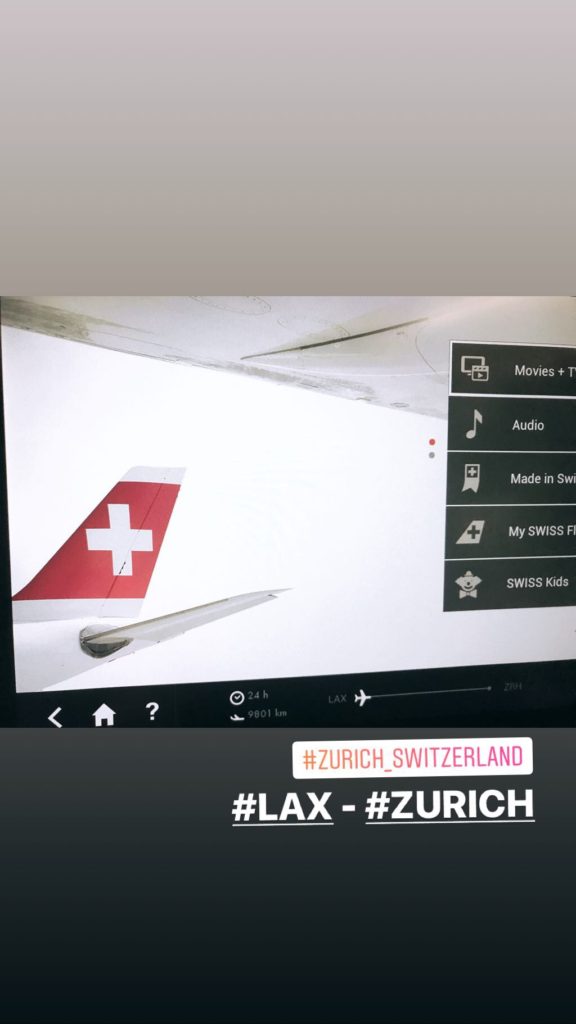 ---
[adsenseyu5]
---
TRUST
The country is such an honest place – where its citizens leave their bikes alongside public streets as they shop, eat, wander. I recall days in Berkeley that bikes would be jacked despite having 3 locks tying it to a fire hydrant. Mistrust breeds crime or crime breeds mistrust?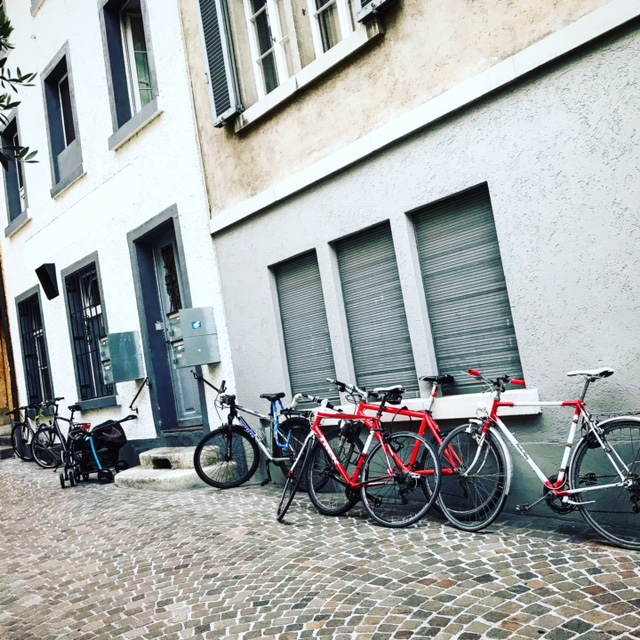 ---
ENVIRONMENTALLY RESPONSIBLE
The Swiss drink from fountains. People don't tote around plastic bottles in the way Americans do. Everyone has a reusable bottle that they fill up at water filling stations around the towns.
And they repurpose their materials. Disposing of trash is extremely expensive and a personal expense. So what would be better than an ecologically friendly restaurant table?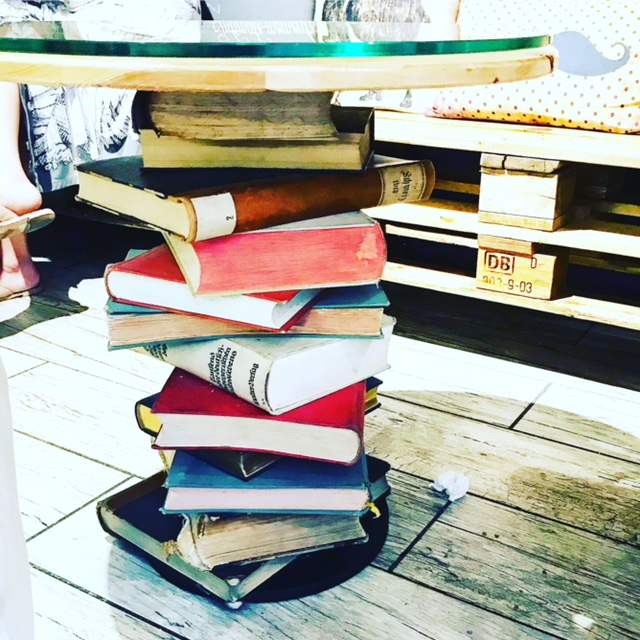 ---
THEY KNOW HOW TO RELAX
I shot this on a weeknight evening. The citizens come here to kick back after a day of wok. You see no stressed-out drivers beeping their horns to get from A to Z. They enjoy the moment. Also, they wine and dine leisurely and plunge their feet in the river to cool off.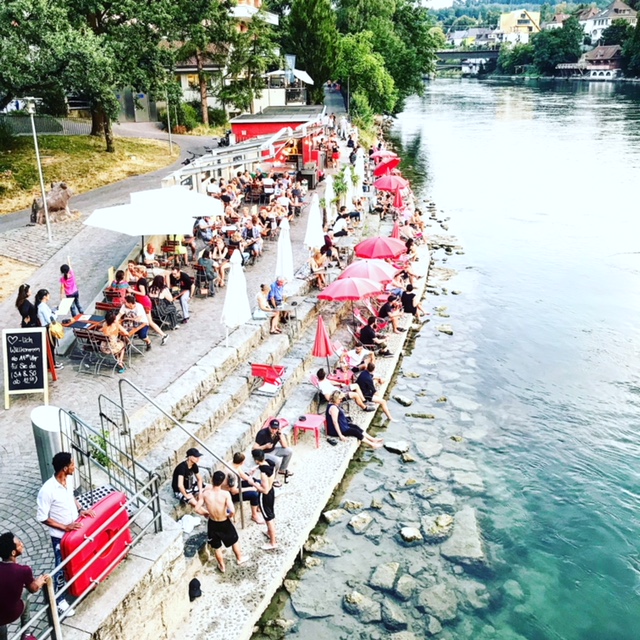 ---
THEY ARE PROUD
Swiss flags are everywhere! On lawns, coke bottles, hanging from windows, on the back of bikes and on the top of mountains. If you see American flags in the States, you don't assume patriotism and pride; instead, you assume Republican mindsets and gun owners.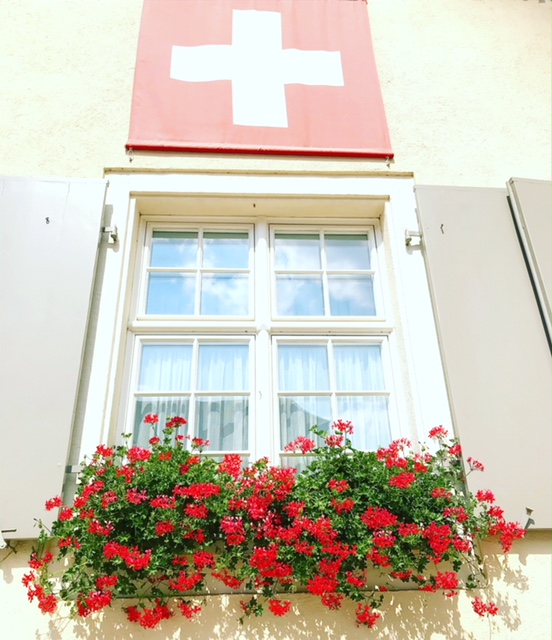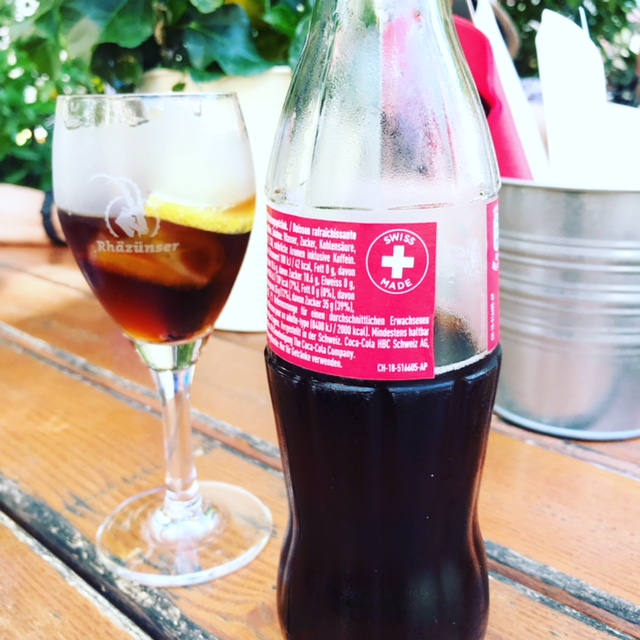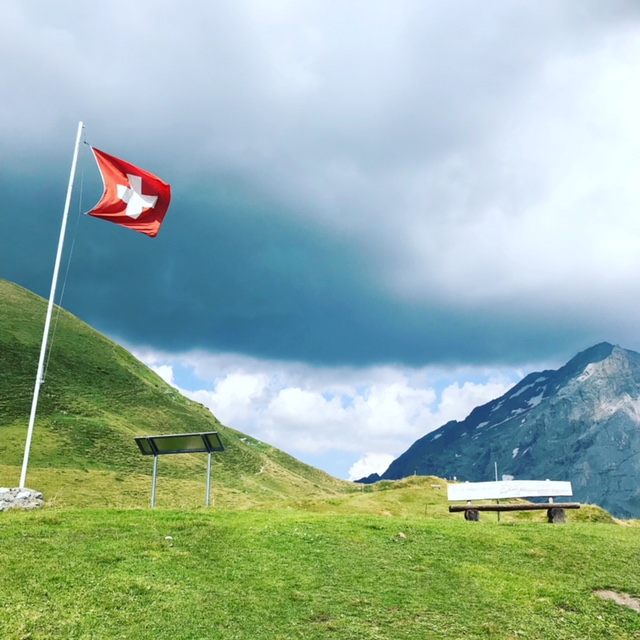 ---
FRIENDLY
The Swiss know thy neighbors and everyone says hello to each other. Whether it's in German, French or Italian. Seriously, the scene is straight out of a European indie flick. Hello! Bonjour! Hallo!
---
[adsenseyu4]
---
WALKING / BIKING
It seems as though everyone is fit – people are walking, biking. You won't see any hummers or SUVs.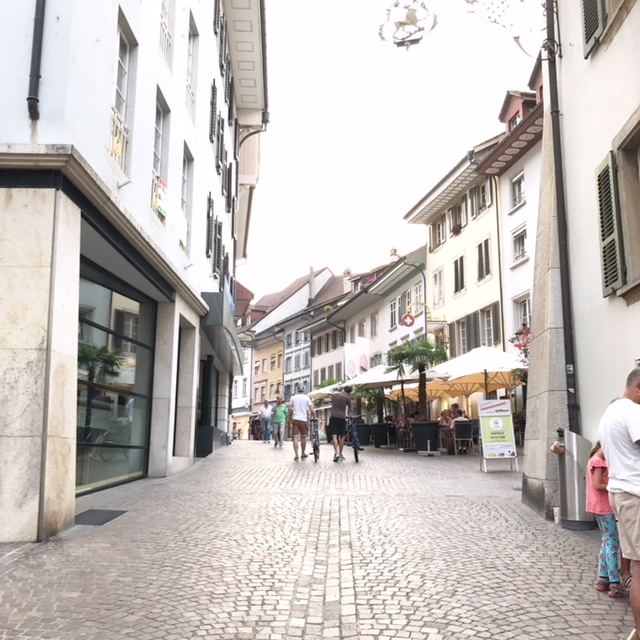 ---
THEY LEAVE THEIR PHONES IN THEIR BAGS
Nowhere did I see phones on the dinner tables. I saw bottles of wine and engaged conversations. During one lunch, I even saw a middle-aged couple enjoying life, eating their food, drinking their wine with their feet soaking in the nearby fountain.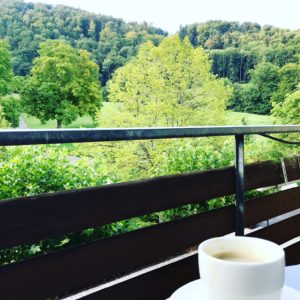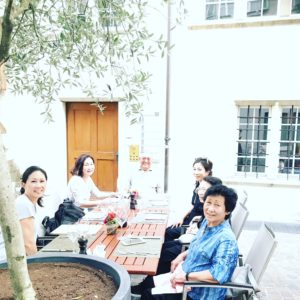 ---
NATURE
The trees are beautiful. Cows are everywhere with their cowbells on, ringing through the air.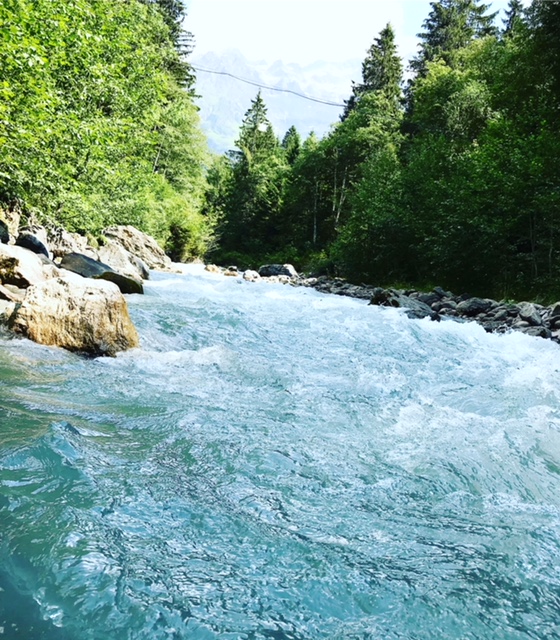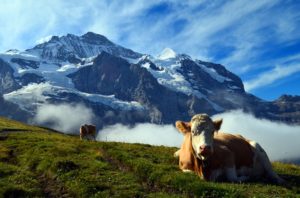 ---
HOMES ARE BEAUTIFUL AND NON OSTENTATIOUS
---
THEY EAT HEALTHY, REAL FOODS
They eat wholesome, real foods – not processed McNuggets or processed junk. Even their desserts are made from pure and clean ingredients. mmmm organic gelato. I didn' t spot a single froyo chain in the country!
And mineral water is their jam. It's not my favorite — but you get used to it.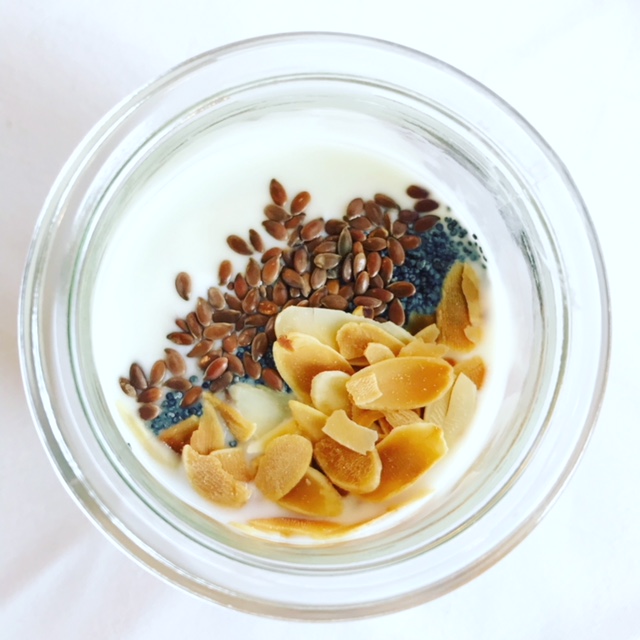 ---
THEY HAVE THE BEST CHOCOLATES
This is just a fact. It's pricey for sure ($5-12 for a bar); but oh, so worth it!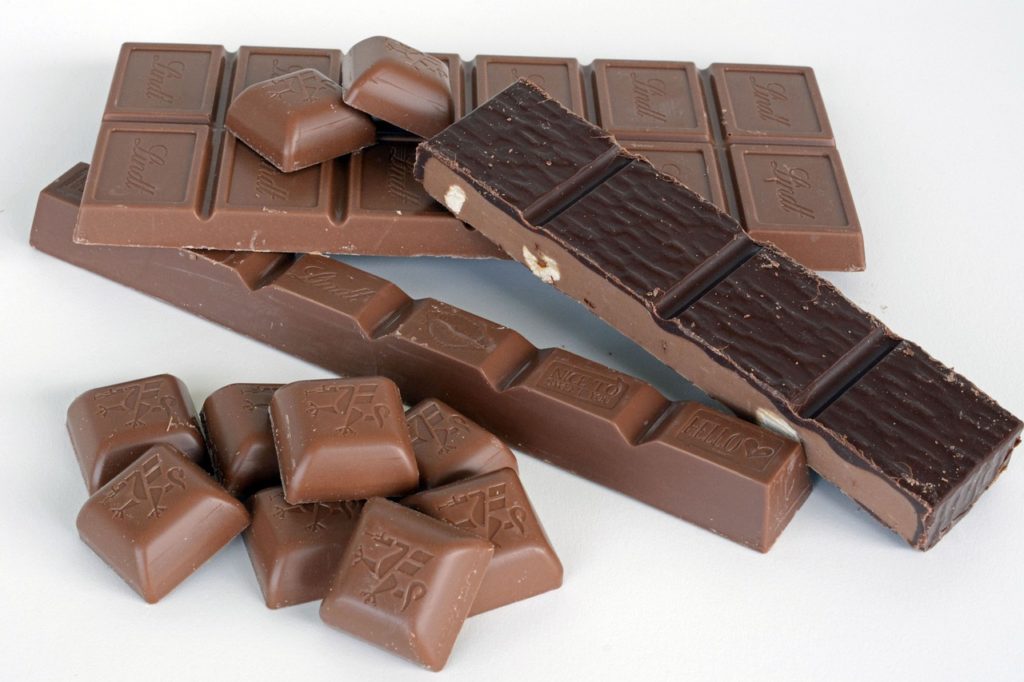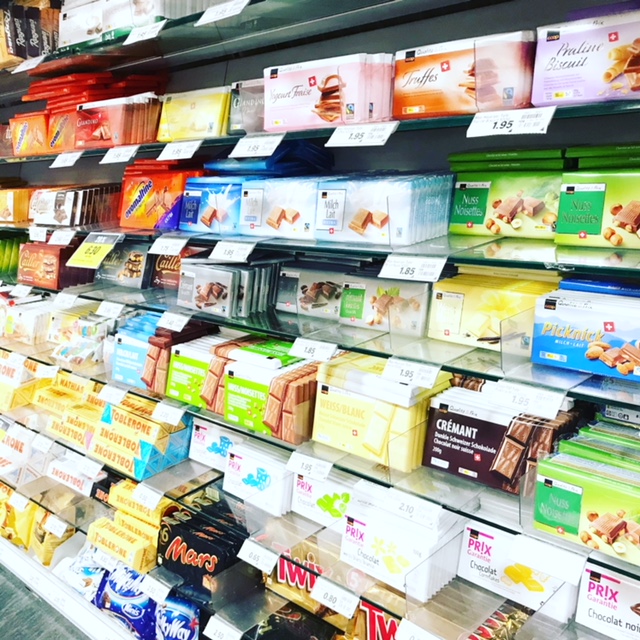 ---
THEY HIRE THE BEST ARCHITECTS TO DESIGN THEIR HOTELS
The 7132 Hotel in Vals, Switzerland is breathtaking. My sister and brother in law (both architects) are design nerds – so leave it to them to find and books us in the most beautiful hotel in the country. The hotel is home to Peter Zumthor's famed spa haven — and Morphosis is the architectural hero responsible for the guest rooms (which were, of course, equipped with the most delicious and luxuriating ESPA products). Even my six-year-old girl was blown away by every single detail put forward. Swiss architecture isn't ostentatious and boastful; it is classy, eco-friendly, purposeful and simple.
---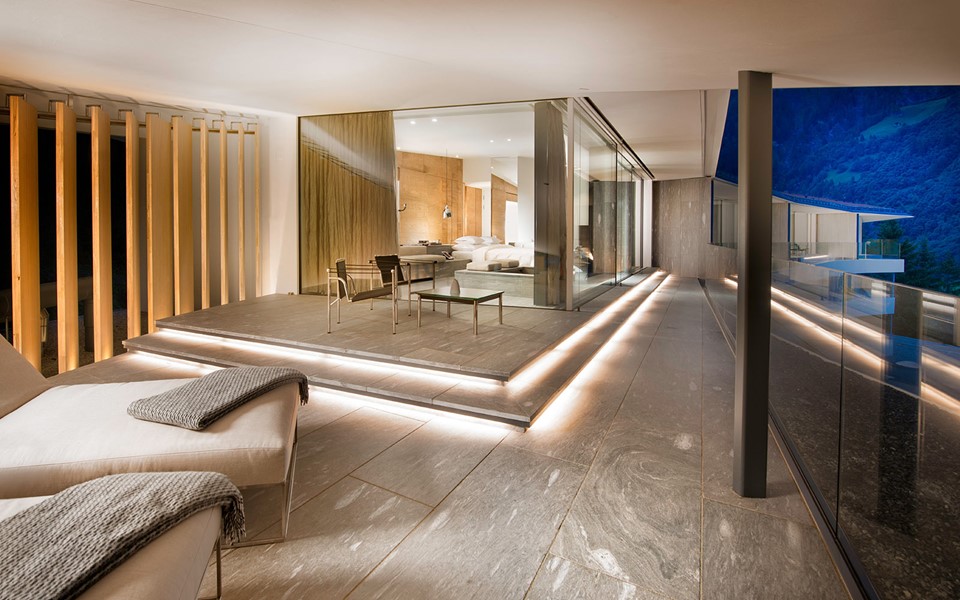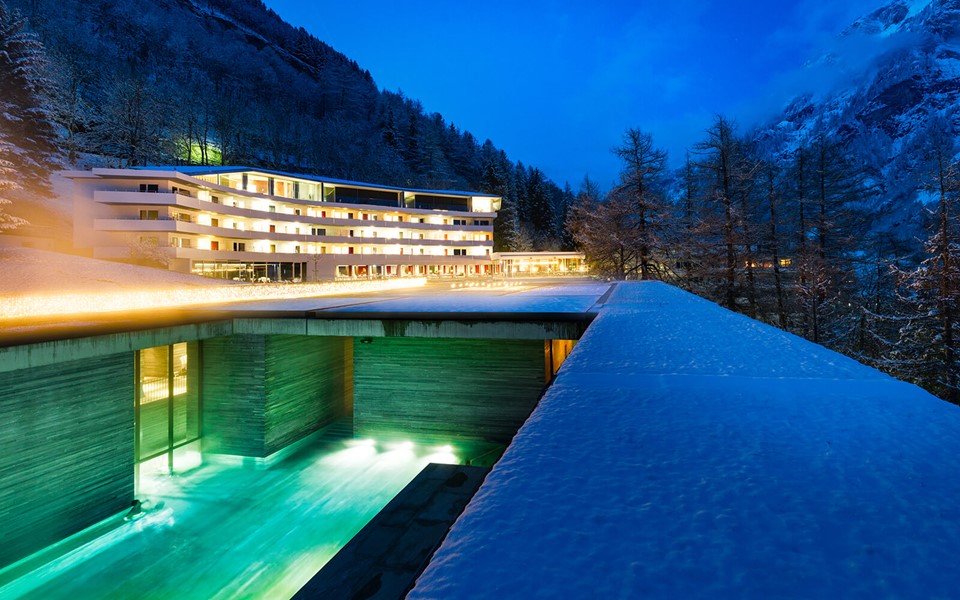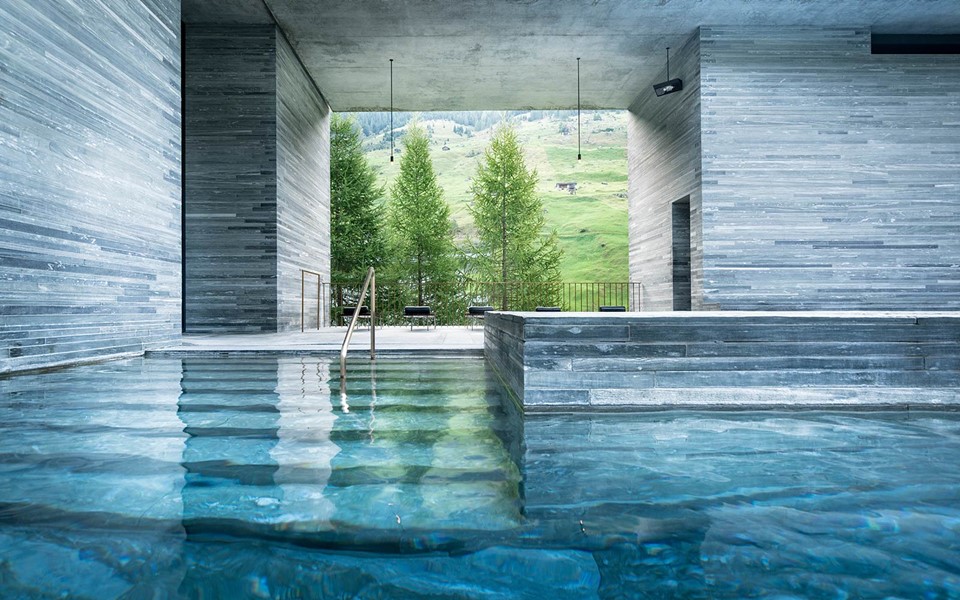 ---
[adsenseyu5][adsenseyu4]
---