SUMMER MOVIES 2017
Whenever I want an in-depth opinion on new movie releases, I turn to LYNN LEE – my friend and fellow black belt sista. She's obsessed with the arts and pop culture so it makes sense that she's a contributing writer for THE FILM EXPERIENCE where she spills her guts on all the latest movie releases and TV show obsessions. She has great taste and her writing is impeccable and fun to read. Which makes sense since she's a Harvard trained attorney on the side. Well, maybe not on the side.
Anyway, here's her take on this year's SUMMER MOVIES! Can you believe we're here already? Have a read….
---
[adsenseyu2]
---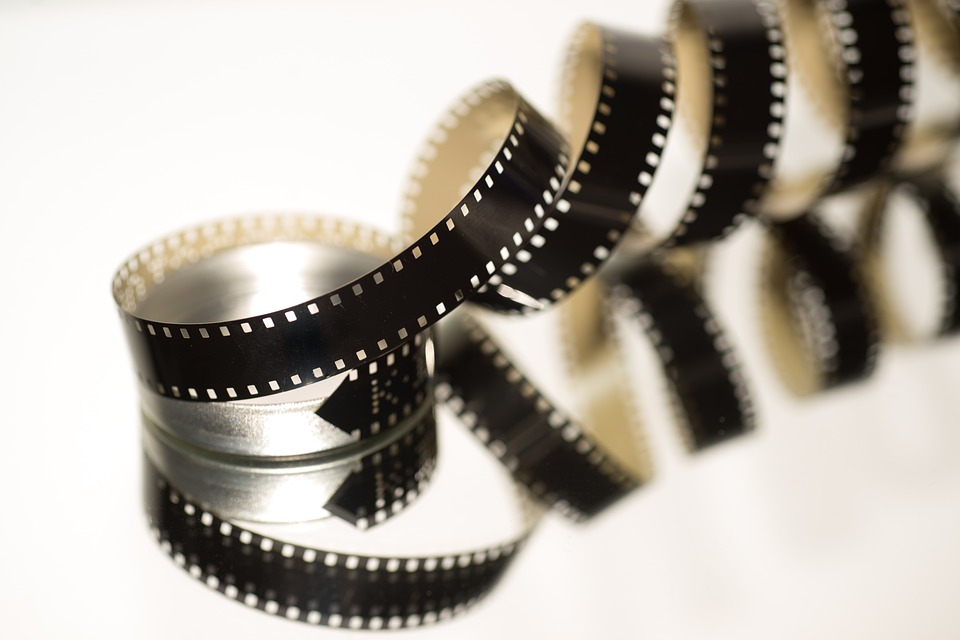 ---
SUMMER MOVIES 2017
BY LYNN LEE
With Memorial Day come and gone, it's time for the summer movie season to start ramping up in earnest, notwithstanding the odd "Guardians of the Galaxy" here or new "Alien" movie there. At first glance, this summer looks like more of the same old, same old: superhero flicks, franchise reboots, and franchise sequels nobody asked for. But look a little closer and there's a lot to be excited about. Including several films centered on strong female protagonists—at least five of which were also directed or co-directed by women. That shouldn't be remarkable in this day and age, but it is. Here's hoping that the films are also good – and almost more importantly, successful – so we can have more like them.
In order of release date, these are the ten movies I'm most looking forward to this summer:
WONDER WOMAN (June 3)
How has it taken this long to make a Wonder Woman movie? Fortunately, early buzz suggests it was worth the wait, with newcomer Gal Gadot fulfilling the promising spark she showed in the otherwise-deadly-dull "Batman vs. Superman" as the Amazonian princess turned savior of humanity. Patty Jenkins ("Monster") directs, and Chris Pine co-stars as Diana's guide to WWI-era Europe (and, I assume, her love interest).
MEGAN LEAVEY (June 9)
Based on a true story of a female Marine who finds a comrade for life in a military working dog named Rex, this movie seems perfectly poised to tug hard on the heartstrings. But who can resist a loyal dog who literally saves lives on the battlefield? In any event, there's good reason to hope the movie won't overindulge in cheap sentiment with Gabriela Cowperthwaite, who also directed the documentary "Blackfish," at the helm.
THE BEGUILED (June 23)
This fever-dream of a tale about a wounded Union soldier who's taken in by a girls' boarding school in the Deep South, only to wreak hormonal havoc (and eventual violence) among his caretakers, was already previously made into a movie over 45 years ago, starring Clint Eastwood in his prime. Nonetheless, something inspired Sofia Coppola to take her own crack at it. And her efforts have been rewarded with a best director prize at Cannes. The film stars Nicole Kidman as the school's headmistress. Coppola regular Kirsten Dunst as a teacher, and Elle Fanning as one of the smitten pupils. With Colin Farrell taking the soldier's role originally played by Eastwood.
LADY MACBETH (July 14)
From the trailers, the film looks less like a riff on the Scottish play and more like a cross between Madame Bovary and Wuthering Heights. Adapted from a Russian novel by Nikolai Leskov, it centers on a young, unhappily married woman in 19th century England who finds forbidden love and, through it, a terrifying kind of agency. It was well received at the Toronto International Film Festival and, despite its period-piece trappings, looks like a timely expression of modern feminist rage.
DUNKIRK (July 21)
Christopher Nolan tries his hand at WWII drama in depicting the Miracle of Dunkirk, in which hundreds of thousands of Allied soldiers, hemmed in by the German army, against steep odds were safely evacuated from the French coast. Shot in IMAX and also featuring a top-notch cast that includes Kenneth Branagh, Cillian Murphy, Mark Rylance, and Tom Hardy, this will probably be the major prestige release of the summer.
ATOMIC BLONDE (July 28)
Charlize Theron as a (literally) kick-ass spy in post-Cold War Berlin? With action sequences directed by one of the stuntmen-turned-directors behind "John Wick"? Yes, please. Based on the 2012 graphic novel The Coldest City, the movie received a rapturous response at SXSW earlier this year and by all accounts will be exactly the shot of pure cinematic adrenalin we need to wake us up from the midsummer doldrums.
CLICK HERE FOR MORE ON LYNN'S TAKE ON SUMMER MOVIES 2017.
---
[adsenseyu5][adsenseyu4]