I met two stunning ladies named Simone Capelouto and Shannon Soller at the Charmed PR beauty event at Petite Mason late last month. Their complexion and makeup were on fleek– and they had that je ne sais quoi, that X factor, that makes people stand out and charm everyone in a room. It turns out this chic duo were the founders of  BEAUTY BEYOND LA, a fab and attentive skincare and makeup concierge service that customizes skincare and makeup routines for their many unique clients. They appreciate and understand the individuality of every woman's (and man's) complexion and skintone — and study every product and ingredient on the market to find out what's the best match. And they're suckers for clean product lines which makes them a perfect match for me!
---
[adsenseyu1]
---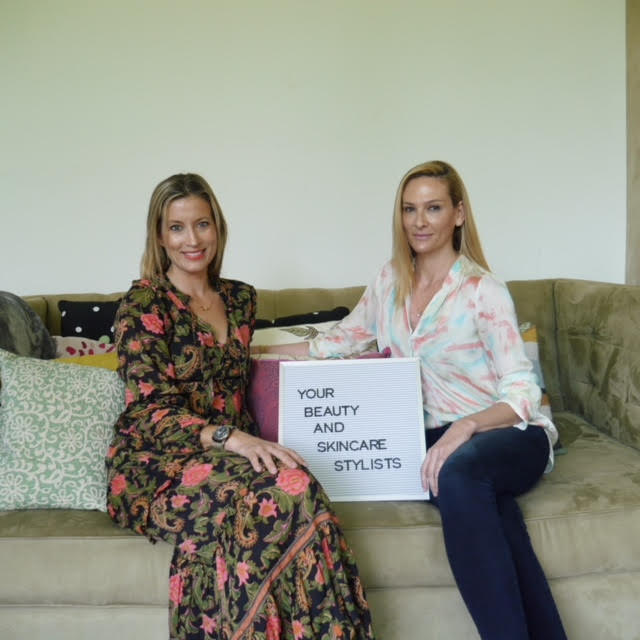 ---
Understandably, there were a million questions I wanted to ask them — but I didn't want to hoard their time. So lucky me was granted an interview a few weeks later so I was finally able to grill them with my questions. Thank you to Shannon and Simone for answering my who, what, where, whys and hows! Now here we go!
BEAUTY BEYOND LA :: LA'S SKINCARE AND COSMETICS CONCIERGE SERVICE
---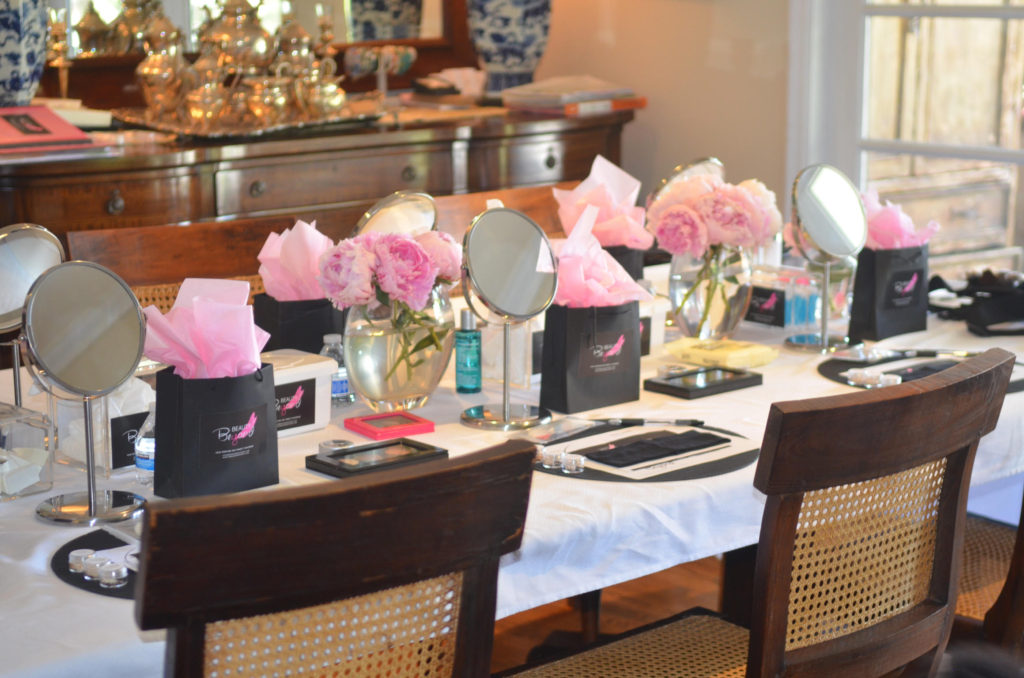 ---
[adsenseyu4]
---
What is Beauty Beyond's mission?
To empower, educate, and simplify the lives of our clients through trust, transparency and service.
What motivated you to create this company?
We started Beauty Beyond four and a half years ago because we were frustrated with the lack of personal service and education in the marketplace. People buy because they like the logos or packaging of a product, or because a sales person pushed them into it, or because they read about it on social media- never knowing if it's the right product or formula for them, personally.
Where did two grow up — and how did you meet?
I (Shannon) grew up in Davis, a small college town in northern California and have lived in Los Angeles for 19 years. Simone grew up in Cape Town, South Africa and immigrated to the US with her family 11 years ago. And we met through our husbands who are both South African and grew up together.
---
We aren't paid influencers.

We genuinely look for the best brands that offer results for our clients' needs. And we look for brands that combine both science and nature. Products that contain ingredients that are both active and natural. We are ingredient enthusiasts and we don't have loyalty to any one particular brand. But they do have to be rooted in clean beauty.
---
Who are your core clients?
Our clients want to look and feel good but have been so busy taking care of everyone and everything else in their lives that they put themselves last. They are both working and stay at home mothers and we service their entire family's product needs. We come to you, wherever you are and help you edit your products. Most of which people hold onto for way too long. Our target demographic tends to be around 34+ and we get many younger teens as well in looking to start to take care of their skin. But we are an inclusive group, we do have several male clients as well!
---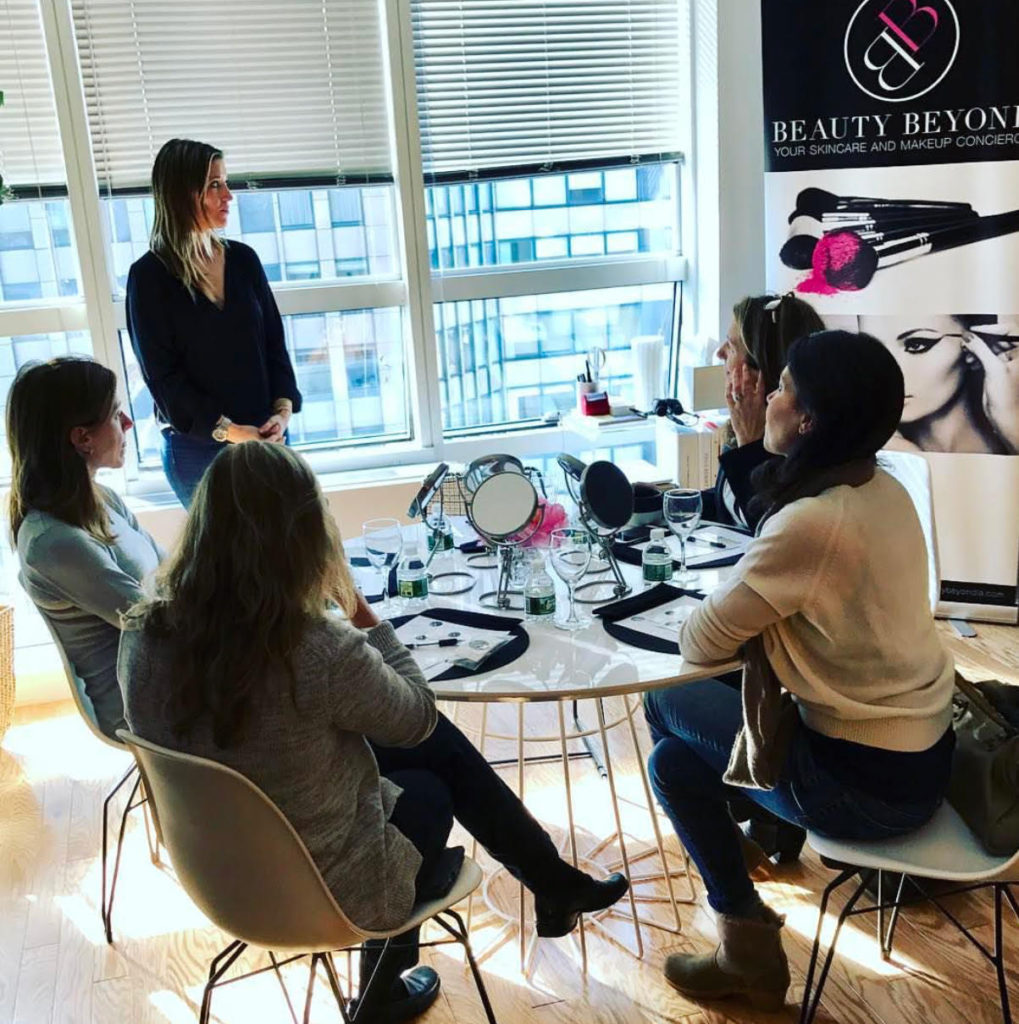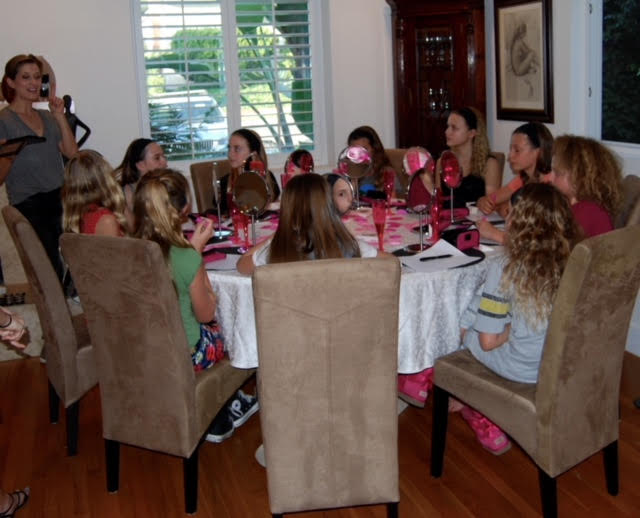 ---
There are so many skincare and makeup options, it's so hard to choose. How do you pick which companies to work with — and how do you decide which products are best for your clients?
When we first started, we went to every Indie Beauty Show, Cosmoprof, researched every website, shopped every boutique retailer researching for information on clean beauty brands. We still do this but we are also now also contacted by dozen of brands weekly because we have established ourselves in the marketplace for being transparent and authentic. We aren't paid influencers.
In fact, we genuinely look for the best brands that offer results for our clients' needs. We look for brands that combine both science and nature. Products that contain ingredients that are both active and natural. We are ingredient enthusiasts and we don't have loyalty to any one particular brand. But they do have to be rooted in clean beauty. They generally are free of all the major no, no's such as parabens, sulfates, phthalates, synthetic coloring and fragrancs, etc.; but again, we have learned so much in our research as well about ingredients.
---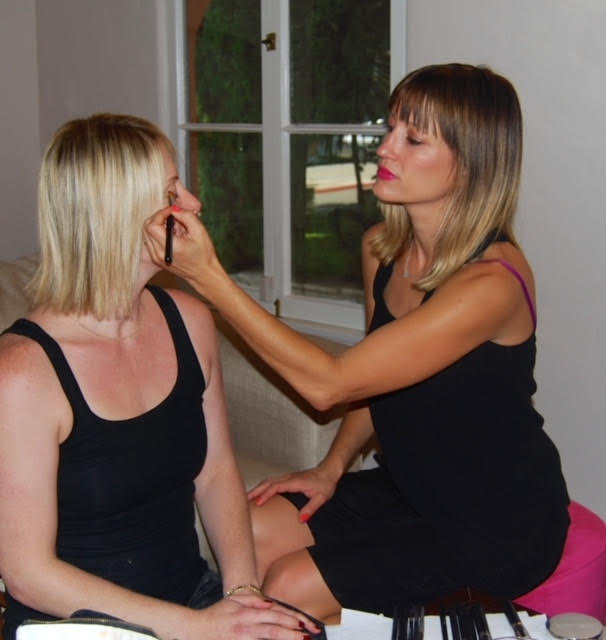 ---
We vet our brands but we ultimately try and service our clients first. Some of our clients need gluten free. And we will find them the best gluten free products in the market; some will only use organic; some don't care at all and want the most effective results. But the brands we tend to gravitate towards all share our ethos and see us as ambassadors to their name as well as client advocates and tend to be ones that are all about educating the consumer like we are. They support us with sampling and understand our business philosophy. In order for us to be successful, we invest in sampling products to our clients before they buy. And the products that we can sample, our clients have the best experiences with and we have the best sales with.
Describe your services and how it works.

If the client is local, we book a consult (our website describes our pricing structure); but generally, we start in the bathroom and offer a product edit and organization of your current assortment. We call this the purge process. From there, we make recommendations for each client's individual skin type and needs and offer cleaner alternatives where necessary. It's important that one tries a product before buying so that they can see how their skin reacts. We offer samples and a step-by-step skincare chart on how to use the products for 7-10 days. In addition, we follow up with you to see how the products are working for you. We do the same for makeup but teach our clients how to apply the makeup we are recommending so they feel confident doing it themselves.
---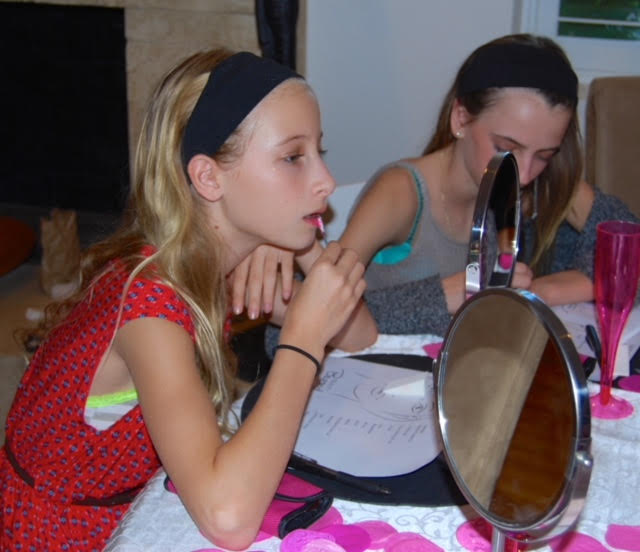 ---
[adsenseyu4]
---
If someone wants to look their best, do you place equal significance on skincare and cosmetics?
Absolutely, we believe less is more all around so you don't need a ton of stuff in either category! But if you have a face, you should be taking care of it. And you don't need to be a makeup artist to do your makeup daily. You just need a few simple tips and tricks to feel put together and confident. And skincare wise, we are all at the age where we should be investing in a simple yet effective routine that helps feel our best.
What are your thoughts on K-Beauty's 10 step skin routine? Necessary? Effective?
Honestly, no judgment on K-beauty but it's a hot trend right now and 10 steps of anything is about 7 steps too much for me! I'd rather go to the Korean spa once a month! I have been doing that for nearly 20 years it is one of the most amazing, authentic and clarifying experiences for your skin, body and soul. K-Beauty is having a huge moment in the American market right now, but for years it was a cult favorite and there were hero products that people talked about. But with the power of marketing and branding, K-Beauty is being distributed in a much bigger way direct to the America consumer and the package has changed so that Americans can better understand the ingredients. Marketing, packaging and branding sometimes take the lead over the actual effectiveness and quality of products.
What is your own beauty routine?
Simone and I have completely different skin types. The more stuff I put on my face, the more prone I am to break outs. The more active and hydrating a line – the better the results tend to be for Simone. That is why we work well together and why we sample our clients on all the products we recommend for them. Every skin type can react to products differently. We provide the blueprint and guide our clients – but they are the ultimate decision maker in which products they like best.
You guys are fit and sleek. What is your health/fitness routine and secrets for staying young and beautiful?
Thank you! We certainly try. Raising kids certainly keeps us active! Simone does yoga 4-5 days a week to keep her head clear and body strong and I do Pure Barre, Peleton, Platefit and the Santa Monica stairs. We both try and eat balanced clean diets and of course are very diligent about our skincare routines.
Any favorite brands?
Goldfaden MD, Radical Skincare, Joanna Vargas, Beauty Chef, Suntegrity, Ilia, La Bella Donna, Maya Chia, MdSolar Science, Ogee Lip Oil, Clean Pits Deodorant, Original Sprout, Dna Renewal.
As a coffee and tea drinker, my goal is to find a lip liner, lipstick and/or lip gloss that makes my teeth look whiter. What do you recommend for people like me?
That's a great question. Clean makeup doesn't tend to have the strongest pigments because they are clean. But color wise for you, I would recommend the following colors to make your teeth look whiter: La Bella Donna's-Diva Goddess and Mindful Red — and Ilia's Around the World.
How do people find out about your services?
Our website www.beautybeyondla.com but thus far all of our business has been through word of mouth and client referrals.
Your favorite beauty icons?
Audrey Hepurn, Anna May Wong, Frida Kahlo, Edie Sedwick, Iman
Your favorite beauty blog?
Your favorite Instagram account?
We wish we actually had time to follow more…that's our goal for 2018!
We literally love looking at all of our brands and the brands we follow daily and also our personal IG accounts to catch up with family and friends. But to list any specifics I don't know if I could just name a few!
Your favorite Podcast?
I wish I had more time to Podcast…but I am in two book clubs at the moment!!
But I do like…
(They're doing a podcast on us today!)
(My 7-year-old daughter was just diagnosed so it has been my new mission to learn as mush as I can about it.)
Your favorite charity?
We are both passionately involved with ikamva labantu, an organization committed to creating sustainable socio-economic change in Cape Town's township communities. They work hand-in-hand with children, families and seniors to empower communities to become more self-sufficient through training, resources and education in order to move toward a brighter future in South Africa.
Another connection that bonds us, is our family's history of Macular Degeneration. We are both involved in the Luminaires, Juniors, which helps supports vision research at the Doheny Eye Institute through extensive fundraising and volunteer contributions. The Doheny Eye Institute has made amazing strides not only in researching to conserve, restore, and improve human eyesight, but takes the humanistic strides of education and patient care that are so often skipped over.
What's the best way to contact you?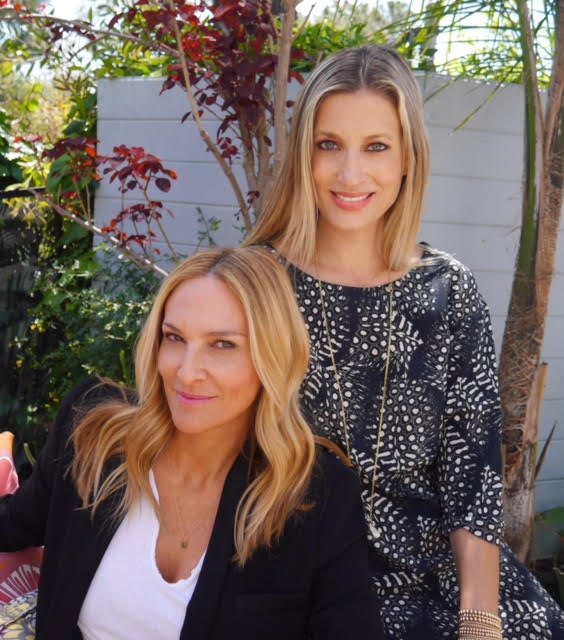 ---