Before Covid, I was getting lash extensions on the regular – first at Marie Nails and then at Spa Lash in Burbank. Both fab places, but the fees get hefty once you get in the habit of getting retouches every 3-4 weeks. Not to mention – time-consuming! I fell deeply in love with
REVITALASH
to grow my lashes and learned that their marriage of science and beauty is first class. Needless to say, when Revitalash came out with the
Revitalash Killer Brows Collection
– I didn't have to give it a second thought. It's all you need if you're wondering how to make brows look fuller! I am obsessed.
HOW TO MAKE BROWS LOOK FULLER
Revitalash's brow kit has all the goods you need — from starting at the root of the problem to finalizing it with cosmetic touches!
REVITABROW ADVANCED EYEBROW CONDITIONER & SERUM
This is to die for. I slather it on every evening during my skincare nighttime routine.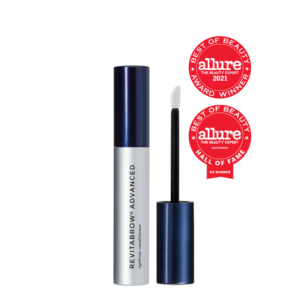 This physician-developed eyebrow conditioner addresses the visible signs of eyebrow aging due to chemical and environmental stressors and over-plucking in the 90s. Their radically unique BioPeptin Complex® includes peptides, lipids, biotin, and green tea extract, rich in Panthenol, which condition and strengthen brows to protect against breakage, while improving flexibility and shine! Ooh la la. Apply daily and …
This magical masque won ELLE'S Beauty Winner 2021 award.
The formula addresses the visible signs of compromised brows whether from over-styling or makeup usage – by infusing it with an immediate burst of nutrient-dense ingredients to promote healthier and hydrated hair. And it's so easy to use! Just apply twice a week and leave it on for 15 minutes!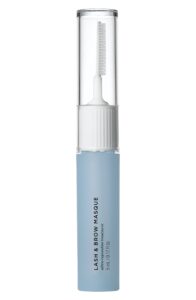 HI-DEF BROW GEL
This has saved me loads of time and loads of humility. The dark brown is fab for my Asian brows and it really is the best multi-tasking, unisex eyebrow setting gel that gives you the look and shape you want. It's perfect for those like me who have no idea how to manage their brows!
HI-DEF BROW PENCIL
Cosmo called this the holy grail brow pencil – and I wholly agree! It glides on so smoothly and easily for that perfect coverage, filling in all the gaps!
This pencil is a multi-functional water-resistant eyebrow pencil that allows for the easiest customizable definition. And if you make a mistake, it's so easy to remove!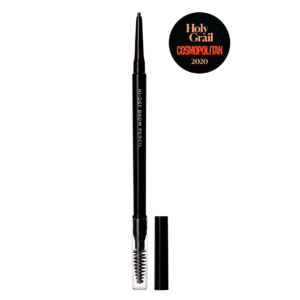 + And there you go! These are my tried and true ways of how to make brows look fuller! I've tried everything under the sun — and I am happily using every single one of these products in my daily routine!