Self-expression shouldn't be monochromatic and subdued. It should be vibrant and colorful — and the OLIVE AND JUNE SUMMER 2021 COLLECTION will help get you there. Celebrate YOU with their new delicious nail flavors such as Grape Soda and Cherry Crush. This is a Sugarfina collab waiting to happen.
OLIVE AND JUNE SUMMER 2021 COLLECTION
The Olive and June Summer 2021 Collection is curated especially for those who are struggling to achieve the perfect DIY manicure!
WHAT'S IN IT?
The tools are impeccable, the colors are out of this world — and the topcoat shine is simply outstanding.
IT COMES WITH 7 JUICY FLAVORS 
Cherry Crush
Grape Soda
Hot Strawberry
Orange Wedge
Lemony Lemon
Lime Fizz
Blueberry Smash
(Plus a super glossy top coat in chic silver packaging!)
My fave is Cherry Crush. It makes my hands look clean and young!
Oh, and to boot, these polishes are vegan and cruelty-free — and formulated without Dibutyl phthalate (DBP), Toluene, Formaldehyde, Formaldehyde resin, Camphor, Ethyl tosylamide, Xylene.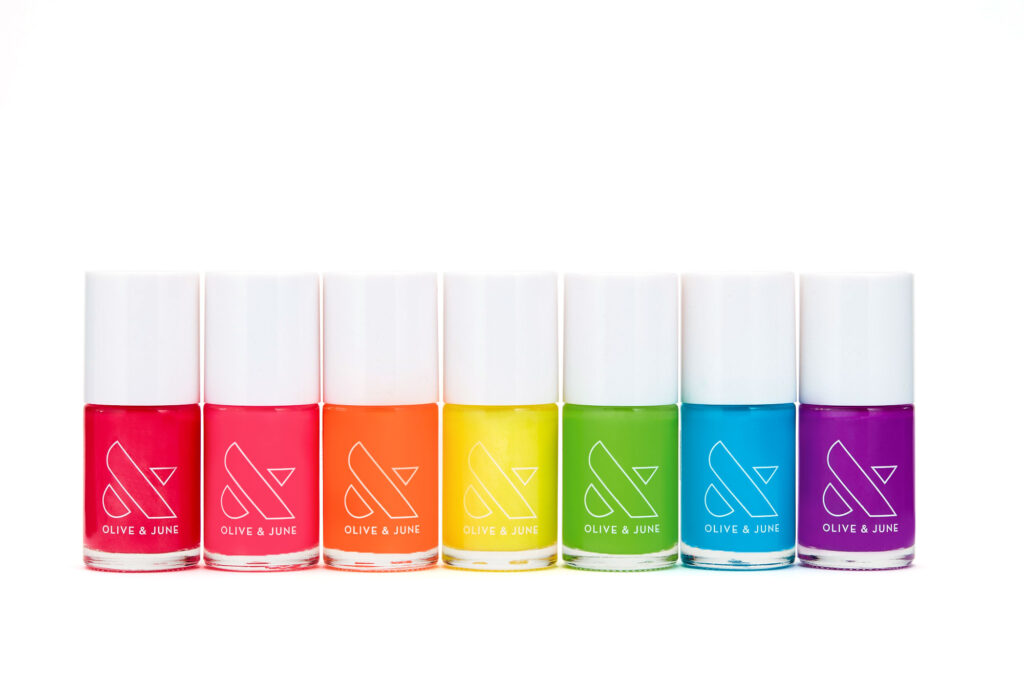 POPPY
If you haven't met Poppy, you're in for a treat. This is what sets OLIVE AND JUNE'S DIY Manicures apart from all the other brands!
They saw a white space in the market – which was finding a solution to painting our nails with our non-dominant hand. Poppy is their patented universal polish bottle handle that makes painting your own nails easier, faster, and better than ever.
You can pop it on top of any of their polishes for a controlled, steady and even stroke. Where have you been all my life?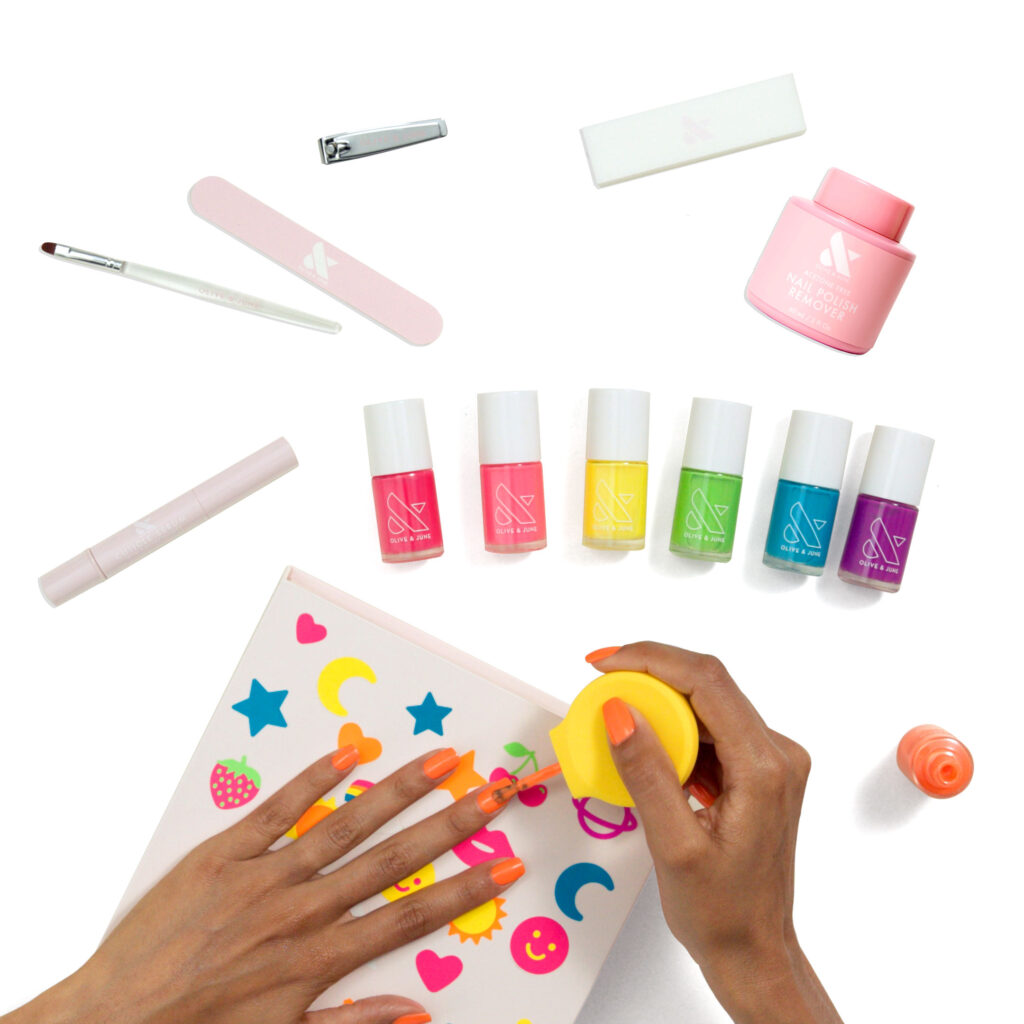 NAIL TOOLS
Olive and June's file, clipper and buffer are out of this world.  I can't even explain the high-quality sensation the dual grit file offers.
CUTICLE SERUM
Once your nails are dry, apply 2- clicks of the serum to your cuticles and side of nails! It's a game-changer. So long to embarrassing hang nails!
NAIL POLISH REMOVER
Their nail polish remover is acetone-free – and the design is BEYOND. You no longer need to run around the house looking for cotton pads — all you do is stick your fingers into the bottle and let it do its magic. Swish your fingers back and forth like a drive-through carwash. And Voila!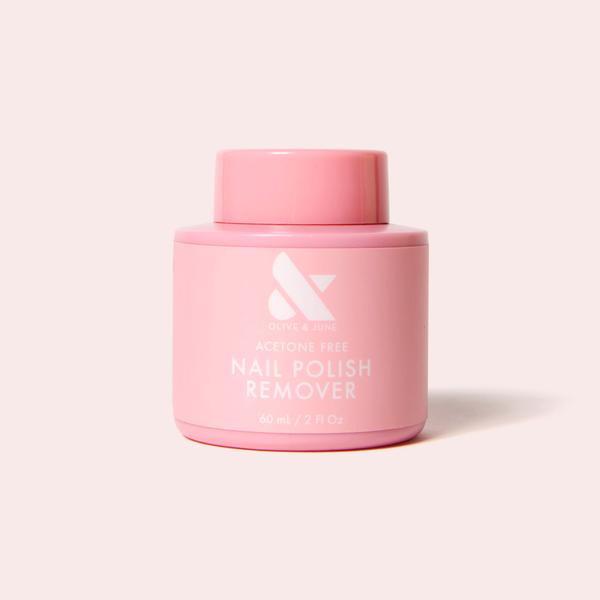 This Olive and June Summer 2021 Collection is a game-changer. You'll never go back. And it's only $90 for all the fab aforementioned!
Grab it now before it's sold out.