Today, we get to interview the fabulous GILLIAN WHITLOCK on celebrity beauty secrets and classified anti-aging tidbits that she's got up her sleeve!  When I first met my dear friend GILLIAN, she was on stage singing lead for her rock n roll band as any hot blonde with that tres cool je ne sais quoi would do.  Her skin was porcelain and her makeup flawless — looking like Heather Locklear and Jennifer Aniston's soul sister.  She was one of those pretty pretties you'd never expect to be so actively kind and pee in your pants funny.  She's uber cool with a gorgeous style that's half hippie and a whole lotta rock n roll.
---
Anyway, she ended up taking a liking to me too (!) — and she's now one of my closest friends today.  Lucky me got GILLIAN and our other cool amiga, MARY KLIMEK to graciously do the makeup for my wedding!
---
Point of the story is…rad girl, GILLIAN WHITLOCK is now one of the most sought after celebrity makeup artists in town (and deservedly so) and is currently the Key Make up Artist for FOX's SON OF ZORN and THE LAST MAN ON EARTH.  Her resume alone is pretty ridiculous.  Not bad feats, right?
 If I can't be her — and genetics and ethnicity aside,  I am nowhere near looking like her — then who better to turn to for advice on anti aging advice and celebrity beauty secrets?  Yeah, thatta be GILLIAN WHITLOCK!  WELCOME, GILLIAN!! Here we go!
---
GILLIAN WHITLOCK on celebrity beauty secrets and anti-aging miracles!
---
It is super important to cleanse your skin – but doing so while not drying it out is key!  I've used milky, rather than foaming cleansers in the past but I never felt they got off all my make up or felt really clean.
This stuff is magic!  It cleans without stripping my skin of its natural oils – which is important for keeping skin looking fresh and not dry.
---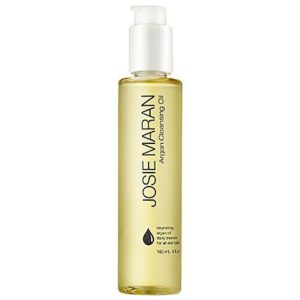 ---
TATA HARPER'S RESURFACING MASK claims you get an "instant glow" — and it delivers!  If my skin is feeling dull or dry, I put this mask on.  My skin glows and looks years younger immediately upon rinsing it off!
---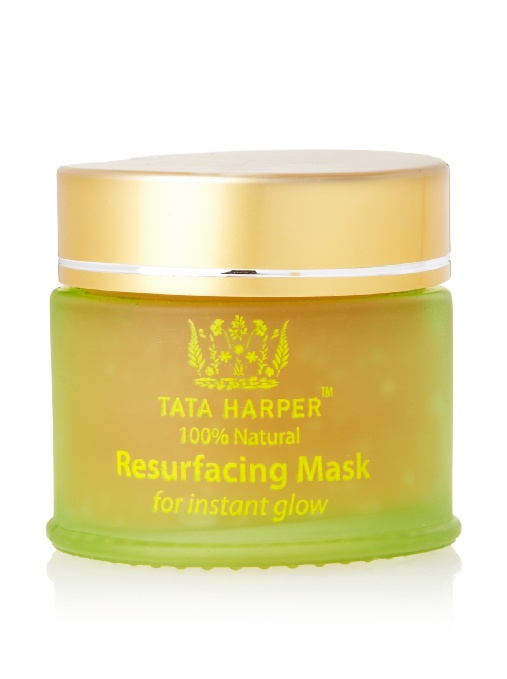 ---
My younger self didn't believe in sunscreen.  I thought my makeup had enough SPF in it to keep me "safe." (That was before I got my first sunspot under my eye!)  This is a totally different kind of sunscreen.  It feels good, not greasy.  And it seems to absorb rapidly allowing me to do my makeup over it fairly quickly!  My foundation doesn't slide off or move around as it has with other sunscreens in the past.
---

---
---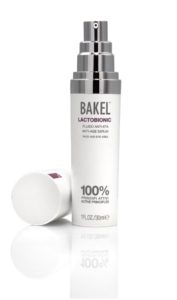 ---
Truth be told, I was originally given a sample… I quickly added this product to my skincare routine and holy cow!  I noticed a difference right away … fine lines appear to be less & less apparent.  A wonderful find.
** TIP:  Do some research into these great products, as I'm not sure they consider themselves "anti-aging."  But, I can tell you my skin looks younger than ever, which is super important when working as a makeup artist in Hollywood's youth-obsessed culture.  Blessings to anyone looking to feel better & love their skin- we all deserve to put our best face forward!
---
[adsenseyu1]
---
 MY FAVE HOLISTIC ANTIAGING TRICKS
---
Only do things and commit to things that make you happy!
Drink water!
Stay out of the sun as much as you can.
Vitamin E or Argan oil!  (see above!)
---
[adsenseyu5]
---
5 CELEBRITY BEAUTY SECRETS FOR GETTING READY FOR A NIGHT OUT – IN UNDER 8 MINUTES!
---
1. CLEANSE YOUR SKIN!  
Use make up wipes if you're leaving straight from the office.  I like Koh Gen Do Cleansing Spa Water Cloths. The package is small enough to keep in your purse and they don't leave any residue behind.
---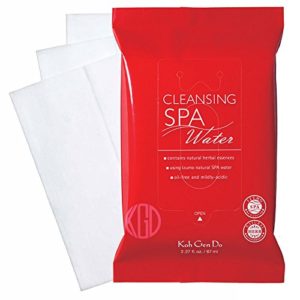 ---
 2.  FOUNDATION
Add a bit of foundation back to the T-Zone (nose, chin & forehead) and lightly conceal under the eye or any imperfections.
Lay off the powder at night.  GLOWY is where it's at!
---
[adsenseyu5]
---
Add a cream blush on just the apples of the cheek and do some "strobing" (which is really just a fancy word for highlighting).
---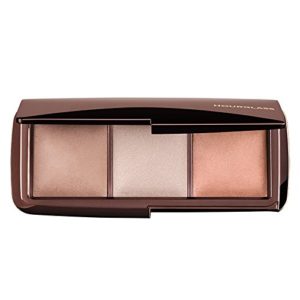 ---
Give eyes a little drama by adding a black eye pencil to the inside of the waterline.  Then smudge a bit on the lid to give a bit of a smokey effect!
MAC Pro Longwear Eye Pencil in Black Ice is awesome.
---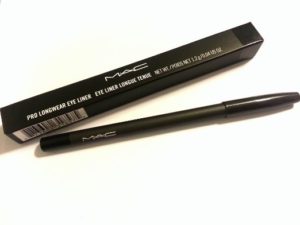 ---
 5.  LIPS
Lastly, for date night, try using just a small amount of lip-gloss or lipstick.  Let the eyes and cheeks take center stage (Plus, rumor has it, men are more likely to kiss you if the lips aren't too intimidating!)  Always keep a small makeup bag which includes makeup wipes and a few of your favorite on-the-go products and you'll quickly go from a professional, casual day look to a beautiful, sassy night look!
MY 3 FAVORITE WEBSITES
---
For custom-made silver jewelry for women and men.  (Full disclosure, this is my husband's site- but he is an incredible silversmith).  Enjoy!
---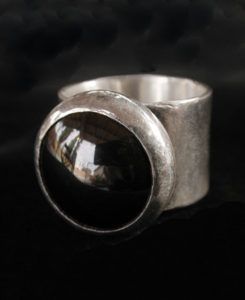 ---
I'm obsessed. Decorating is my secret passion.  (Maybe one day I'll give up make up brushes in favor of paint brushes!)
---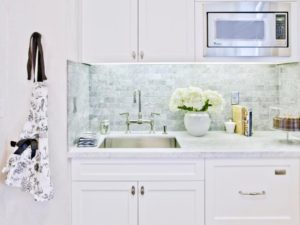 ---
I visit this site constantly — whether I'm watching a movie and can't remember what other films I've seen an actor in — or to look for upcoming projects from your fave directors, actors, etc.  It's great to use to check out the crew and discover who created the great sets, or costumes or make up.  Or to look at photos from the sets and red carpet looks… It is a truly amazing website.
---
+++ YOU'RE the amazing one, GILLIAN.  THANK YOU SO MUCH FOR ALL YOUR KNOWLEDGE AND FOR YOUR ARSENAL OF CELEBRITY BEAUTY SECRETS AND ANTI-AGING TIDBITS!
---
(our talented friend who takes pix of all the rock stars, GILLIAN included.)
---
[adsenseyu4]