We are in the middle of summer – and my girls want their summertime treats! The whole family is obsessed with Koochikoo Lollipops and I'm totally fine giving it to them. In fact, they're the perfect healthy treats and hailed as the world's first organic, no sugar candies!
I already feel so guilty by loosening the reigns on my girls' healthy snacks over this quarantine. So this is the perfect way to get things back on track!

KOOCHIKOO LOLLIPOPS
A very conscientious approach was taken by Koochikoo in addressing childhood and adult obesity, diabetes and Americans overall aiming to reduce their sugar intake.
These so super delish pops are low in calories. Made from organic ingredients, and also come in four delicious flavors.
KOOCHIKOO PROS
No sugar added
USDA organic
Gluten-free
Great source of fiber
Kosher
No artificial ingredients
no GMOs
Free from FDA's top 8 allergens
Keto-friendly
18 months shelf life
0 point WeightWatchers treat
Unique prebiotic sweetener
A portion of proceeds donated to the Smile Train Charity


---
KOOCHIKOO PRODUCTS
They have lollipops and also candy drops! The candy drops come in peppermint and lemon. And are both super refreshing during the summer and perfect after a meal! And they're so delish!
LOLLIPOPS
These come in blueberry lemon, pomegranate blueberry, pineapple orange and fuji apple. In fact, my all-time favorite is the fuji apple!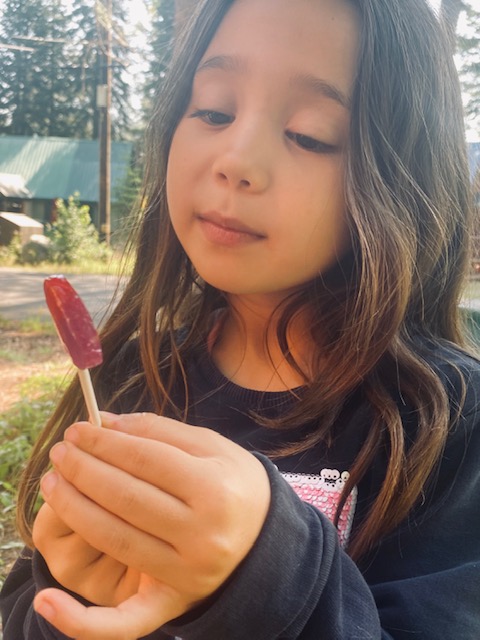 KOOCHIKOO SECRET INGREDIENT
Tapioca fiber is a prebiotic fiber that supports a healthy digestive tract. Prebiotics go undigested through the small intestine also creating food for our good bacteria. So what does this mean? Healthy and happy tummies! (There is none of that maltitol, sorbitol, xylitol that makes you look 9 months pregnant!)
With 3-5 grams of fiber in each candy, how is this not the easiest win?
---
 It has been suggested that prebiotic intake may:

Reduce the prevalence and duration of infectious and antibiotic-associated diarrhea;

Reduce the inflammation and symptoms associated with inflammatory bowel disease;

Exert protective effects to prevent colon cancer;

Enhance the bioavailability and uptake of minerals, including calcium, magnesium, and possibly iron;

Lower some risk factors for cardiovascular disease; and

Promote satiety and weight loss and prevent obesity.– NIH
---
++ It's a no brainer. Buy on AMAZON!
---
[adsenseyu2][adsenseyu1]