For those in the design space, DAVID BRIAN SANDERS needs no introduction.  I met him about 10-15 years ago at Equinox through my good friend Howard Green who's one of LA's top talent managers – so I naturally thought DAVID was one of his flawless and talented clients.  And why wouldn't he be?  He's got a tan and smile for days, a cool raspy voice — and the warmest Southern demeanor.
Turns out – he's a former executive corporate chef turned sought after interior designer / furniture collection founder / TV personality whose work has been featured in the LA TIMES, WASHINGTON POST and TRADITIONAL HOME.
So I figured he's the perfect guy to turn to with my New Years resolution in tow:  redecorating — and more importantly, overhauling our family's toddler infested living space!
---
[adsenseyu4]
---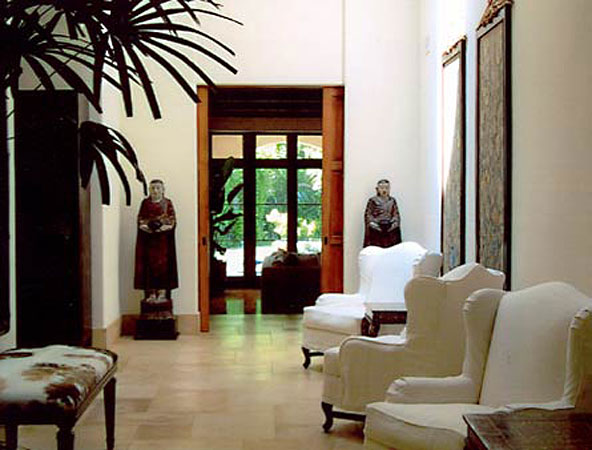 ---
GETTING THE DESIGN SCOOP | WITH DAVID BRIAN SANDERS
1. What are your 3 sources of inspiration when creating / designing a space?  
---
Well, typically I have more than three, but my top three are: the great outdoors, vintage architecture, and often times abstract art, by Rothko, Stella, and I love a good Klimpt line drawing!
---
2.  Who are your top 3 designer choices (furniture or drapery, etc.) for those of us on a budget?
---
 (1)  CB2;
(2)  Crate and Barrel;
(3)  And of course my new furniture collection, David Brian Sanders, The Collection, especially the accessories.
---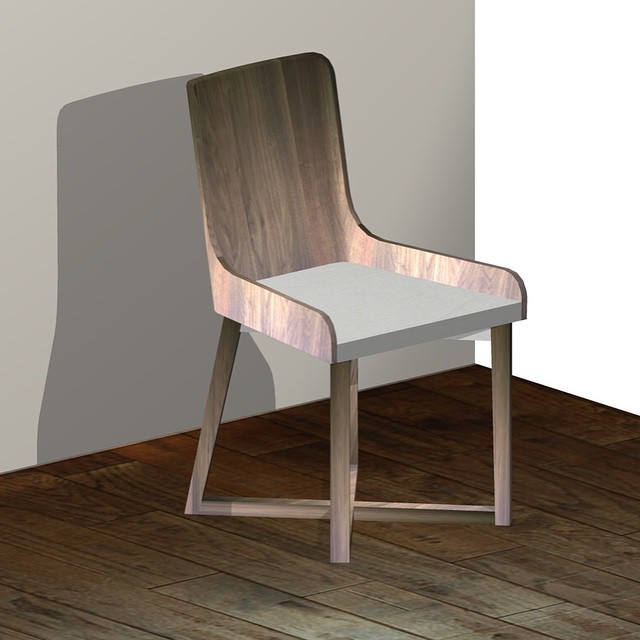 ---
 3.  What are your top 3 tricks to make a small space seem larger?
---
(1)  White Paint
---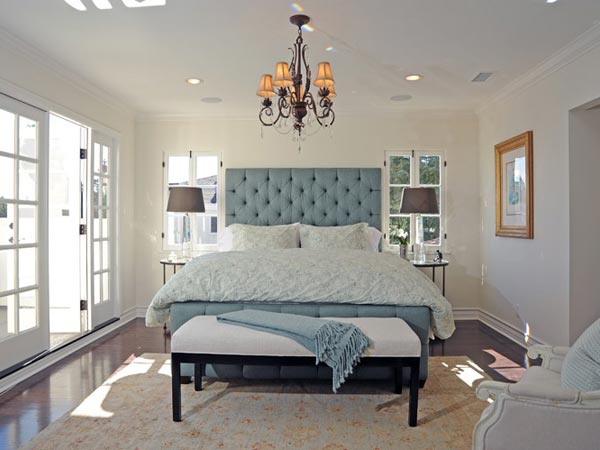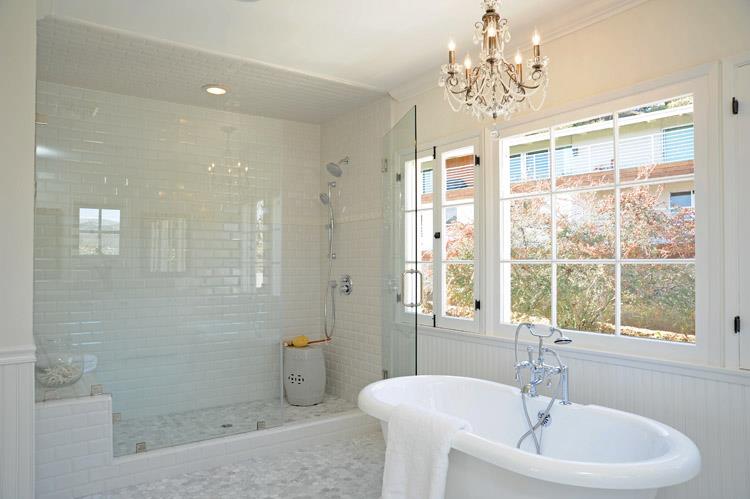 ---
(2)  Mirrors 
---

---
 (3)  AND – Open Up Those Walls!
---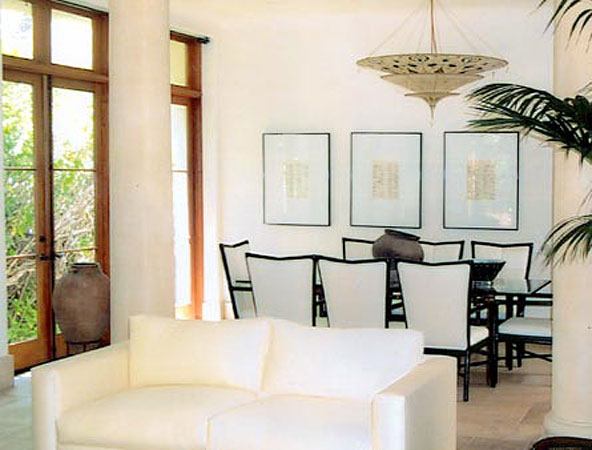 ---
 4.  What has been your favorite space to design and why?  Celebrity home, restaurant, whatever.
---
My favorite space to design is the Kitchen, because being a former chef, I appreciate the Kitchen as being the hub of the house.  It draws people in, I make them inviting, people feel comfortable in kitchens, it evokes conversation, laughter, and most important the kitchen feeds people, which usually makes us HAPPY!
---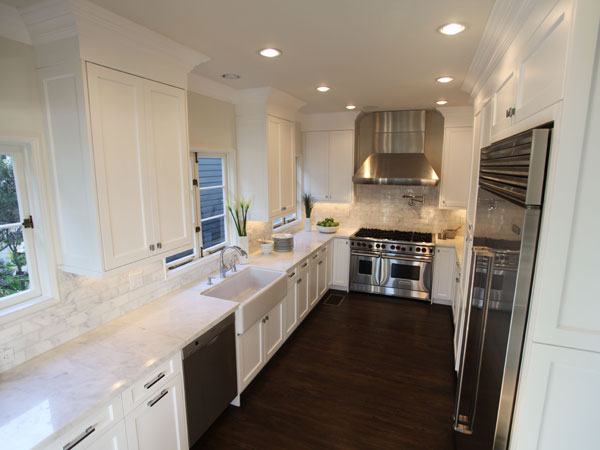 ---
5.  You have such clean lines and open spaces. With 

Marie Kondo

and her rules of tidying up being all the rage these days, what are your top 3 tips  on getting rid of clutter.  It's pretty tough in our house with the kids bringing in new art projects every day!
---
 (1)  Group your accessories in odd numbers only.
---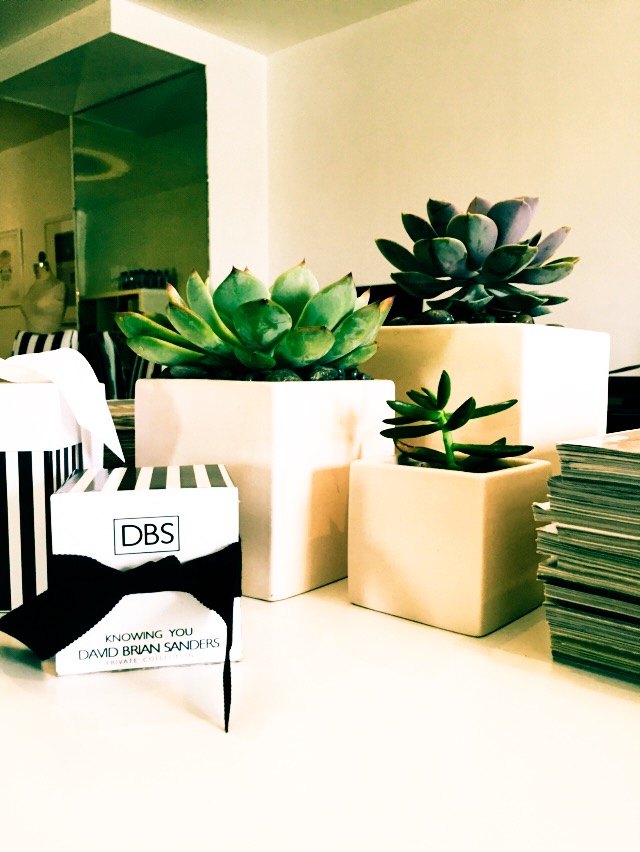 (2)  Donate items that really have no sentimental value
---
(3)  Edit, edit and edit again!
---
 THANK YOU, DAVID FOR THE WISDOM, INSPIRATION AND CREATIVE EYE.  MUCH GRATITUDE — AND HAPPY NEW YEAR!
---
[adsenseyu5]