Who wants healthy long locks and strong glossy nails?  Thatta be me!  So hello, BE BIOTIN!
Although I do love products — I aim to do all of my healing and beauty regimen from the inside out.  I came across this beautiful bottle of supernatural greatness from BE Biotin — a stunning eco-chic and responsible line that waves the magical wand on all things beauty.  Hair, skin, nails, you name it.  Ask January Jones.  She's lovin' it too!
---
[adsenseyu1]
---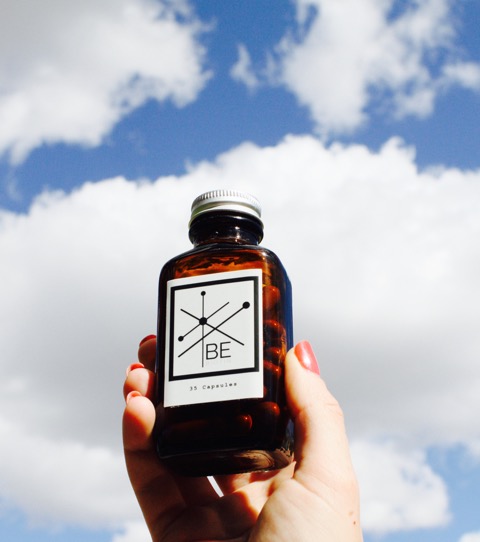 HAIR HAIR – BE BIOTIN ENTREPRENEUR, GIULIA HEIMAN ON THE SECRETS BEHIND HER HAIR MAGIC + KEEPING YOUR LOCKS HEALTHY AND STRONG THIS SUMMER
The packaging is magnificent (and I intend on saving all my bottles!) — but what's even better is what's found inside.  Tiny pills that you pop in your mouth once a day and down with water, green juice, sangria or whatever summer liquid of your choosing.  Ok, maybe not Sangria.
Lucky me was introduced to the beautiful brain and brawn behind this brand, the lusciously locked Giulia Heiman.  She looks like a hair model — so I trust whatever she says!
Giulia is the queen of hair herself, working as a professional hair artist for almost 15 years.  Being responsive to the needs of her NY clients, she put her hair chops together, worked with a top science lab — and came up with this potion — a brilliant and wise combination of carefully crafted ingredients including saw palmeto, pumpkin seed and pygeum.  These 3 herbs, when combined, have proven to lower DHT levels, safely and effectively!  (And for those who don't know, DHT is a hormone which increases as we age, which leads to hair loss and weakening.)  So sign your man up to this as well!
They say it takes 12 weeks to start noticing the difference, but I have noticed it sooner.  My husband even is noticing the difference in his nails.  Funny funny.
You can buy it at Urban Outfitters (but her stuff is so (!) good, it's often sold out) or online.  (MY READERS GET 20% off with code SIR20.)  There's so much goodness in this product, I had to ask founder Giulia Heiman for all the 411 behind it.  Listen up.
---
Please tell me about your career as a hairstylist and how BE BIOTIN was later conceptualized.
I started my career as a hairstylist almost 15 years ago with an intense desire to get involved with high­ fashion. So, I moved to New York, and after working for salons like John Barrett and Ted Gibson, and styling for top editorial clients such as Vogue, Elle and Vanity Fair, I became disenchanted with what I found to be an emptiness in that industry. Also, I re­focused on my private clients, moved to Los Angeles a few years later, and then founded BE Biotin. For the past three years I've been going back to NY once a month to see clients.
What were the motivating factors?
My clients inspired me to create BE Biotin. I've always been into nutritional health and clients often asked what I was taking. I would recommend numerous supplements for their skin, hair and overall health and well being, and then I would send them somewhere to buy it. I felt that there was a product missing that not only approached beauty from the inside out, but one that would also look at home with other products on the shelves.
Where does your motivation for hair/skin health come from?
I was diagnosed with thyroid cancer when I was 19 and one of the avenues of treatment I sought was with a naturopath who completely opened my eyes to the connection of nutrition and health. I believe in having balance in life while also having fun living it. Our health, hair and skin are going to take a beating one way or another, but I'm fascinated with how many options nature has to offer to counteract some of these effects.
[adsenseyu1]
What products did you use growing up and what do you use now?
Funny enough I still use the same conditioner that I've used since I was 13. Remember Finesse? I have very big, curly hair and a hairstylist told me when I was a kid to not wash my conditioner out to tame it. To this day I've never found another conditioner that works as well for that technique. I've tried to go as natural as possible with all of my other products but I just can't quit that Finesse.
 I take BE Biotin for my hair skin and nails, and for skincare, I'm currently obsessed with a line called
LINNE
that I discovered at the
Indie Beauty Expo.
For how long can you use BE Biotin?
BE Biotin can be used for as long as you like, and results will start to show after 1­2 weeks.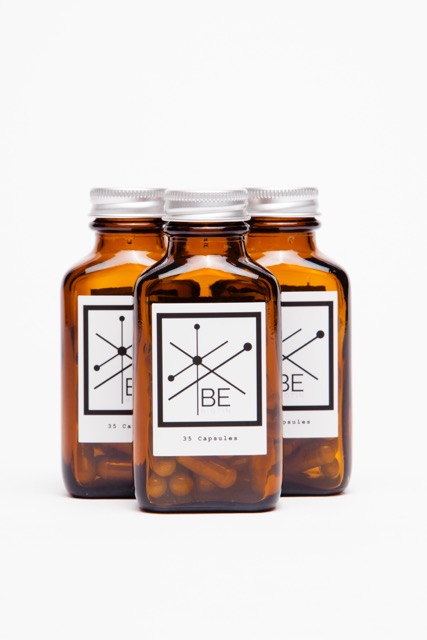 How much do you think food and environmental stresses affect your hair, skin and nail health — and will Biotin help us reverse it?
What we put in our bodies definitely affects our hair, skin and nails, but stress and hormonal changes are the real culprits. Stress can wreak havoc on the hair, causing it to thin or fall out completely. And hormonal changes due to having a baby or simply aging can directly affect our hair, skin and nails. Eating a healthy diet, along with exercise is my go ­to for relieving stress, and BE Biotin's natural herbal complex directly targets the hormonal imbalance that causes hair loss and thinning.
How does your product differ from the other biotin products out there such as Biocil?
BE Biotin is the only biotin product on the market that naturally lowers the hormone, DHT, that's been directly linked to hair loss and thinning. BE Biotin contains saw palmetto, pumpkin seed and pygeum. This herbal complex has been shown to lower DHT, which naturally rises as we age.
What concerns do you have about the beauty industry?
I used to be a lot more concerned about my industry than I am currently. I feel like the industry as a whole has made huge strides to fix some major issues. For example, I love all of the real­body campaigns that are so much more common than they used to be, and now more than ever we have access to safe, clean beauty products that not only look beautiful, they actually work.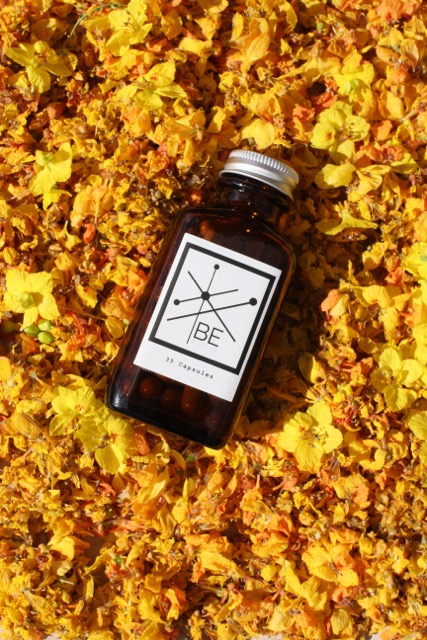 What are your top 3 tips on protecting your hair from this summer heat and from the damages of swimming?
 Hats are the foolproof way to truly protect your hair and hair color, and they also double as great protection for your face, neck and chest. I also love wrapping a silk scarf around my head which can also be used as a coverup.
If you're going to be in the pool, coat your hair in a bit of conditioner first to create a barrier against sun and chlorine. You can also mix conditioner with a bit of water and keep it in a spray bottle for easy poolside application.
After you've been in the pool, rinse the hair with warm water to open up the cuticle and release any chlorine left in the hair.
Top tips on strengthening your hair/nails/skin?
First and foremost, take your BE Biotin, of course!
Eat a diet filled with healthy fats, and ….
Don't skip the carbohydrates!  Hair LOVES carbs, just remember to go for complex­ carbohydrates, which will energize and strengthen the hair.


---

What are your goals for the future, both with respect to B.E. as well as in life?

I'd like to make BE Biotin available to as many people as possible all while spreading the message that inner beauty and health leads to outer beauty. We will also be expanding the line soon which I'm very excited about!

What else would you like us to know about B.E.?

People often think of their hair when it comes to Biotin, but our formula has shown great results in our clients' skin as well!  I notice a big difference in my pore size and skin elasticity when I take BE Biotin. And the overall clarity is improved.

---

Thanks so much, Giulia!  You've made such an impact in the health and beauty world — and the hub and I are reaping the benefits!  And thank you for the marvelous interview.  You're amazing and your hair is amazing!  

Now – can I buy some more please?

+++ LUCKY FOR US, BE BIOTIN IS GIVING OUR READERS 20% OFF.  USE CODE SIR20 for 20% off your order!

---

BE BIOTIN

---
+++ AND STAY TUNED READERS:  COMING UP ON THE BLOG IS AN INTERVIEW WITH THE STUNNING ASHLEY BORDEN, CELEBRITY TRAINER TO RYAN GOSLING,  REESE WITHERSPOON AND CHRISTINA AGUILERA — AS WELL AS AN INTERVIEW WITH THE INCREDIBLE + MULTI-TALENTED, SARA GILBERT, EMMY NOMINATED ACTRESS, AUTHOR, CO-HOST + EXECUTIVE PRODUCER OF THE TALK,YALE GRAD, MOTHER AND WIFE.  It's going to be good!