It is extremely crucial to many consumers who have celiac disease or gluten intolerance (such as myself) to know what is in the food they purchase. We have seen so many products marked Gluten Free; but over the years, many brands have been slapping on those words without the official Gluten Free certification.
Therefore, certain groups like the Gluten Intolerance Group have finally created the true Gluten-Free Certification to protect consumers with their strict certification program. To ensure customers are eating foods they can trust, the Gluten Intolerance Group is rebranding the Gluten Free Certification!
The New Hope Network is partnering with the Gluten Intolerance Group (GIG) for an incredibly important campaign to build awareness of the recent re-brand of the Gluten-Free Certification.
NEW GLUTEN FREE CERTIFICATION LOGO
Going forward, it's important that we now look for this.

This new Gluten-Free Certification is so important for public health and safety. Now we can avoid being confused with all the copy-cat gluten-free logos. In fact, this rebrand is exactly the safety protocol we needed.
---
GFCO Supports The Gluten-Free Community
The Gluten-Free Certification Organization (GFCO) is a program of the Gluten Intolerance Group (GIG), a 501c3 non-profit empowering the gluten-free community since 1974. Unlike other certifications which only audit record-keeping, GFCO reviews the manufacturer's products and ingredients, and individually tailors testing requirements based on risk. But your support goes beyond food safety—100% of revenue from our food safety programs is invested into GIG's programs that support and educate the gluten-free community. – GFCO
---
Here are a few of my favorite brands who are engaging in this new Gluten-Free Certification Organization (GFCO) logo.
This is my absolute favorite vegan and gluten-free ice cream. It encapsulates delicious goodness that delivers a cold and creamy reward. Coconut Bliss carries with it the official gluten-free certification and is made from naturally rich coconut milk and sweetened with agave syrup. I love their vanilla, dark chocolate and cold brew coffee!
Scoop it from the carton or eat it as a bar or sandwich!
---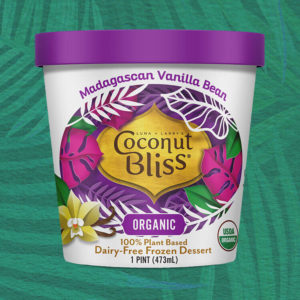 ---
Goodie Girl is a favorite of mine as well as my little girls. All of their light and perfectlly sweet crunchy biscuits are gluten free, peanut free, egg free, Kosher certified and vegan! They're infused with a delicious cinnamon brown sugar and they go nicely with a hot up of tea.
I love these healthy sensations — and I've blogged about them before. They deliver that perfect crispy crunch and as Undercover tells us, "[they're] healthy ingredients in disguise!" They're made in an allergen-free facility and a certified nut-free and of course, gluten-free.
I love their dark chocolate pomegranate and dark chocolate sea salt!
---
---
I am obsessed with Yum Butter's Almond Butter! It's a satisfying protein (packed with 6 grams of plant-based protein per serving (2 Tbsp)!) and it's also gluten free, vegan, Non-GMO, and kosher.
These resealable butter packets are great for picnics, camping and stowing in your purse or car! Thank goodness for this no-mess snack.
And best of all, YUM BUTTER engages in Buy One, Help Nourish A Child program helping to feed children in need.
---
Just in time! Pumpkin Magic! Plus it's not just Gluten-Free – but paleo-friendly!
So start your chilly mornings with fluffy Pumpkin Bread!
It's made with Cassava flour, coconut sugar, golden flax meal, tapioca starch, organic coconut flour, cream of tartar, baking soda, sea salt and is also 100% free from grains, corn, soy, dairy, GMO, yeast, xanthan gum and no almond flour. In fact, their new recipe now also has organic coconut flour for added fiber!
---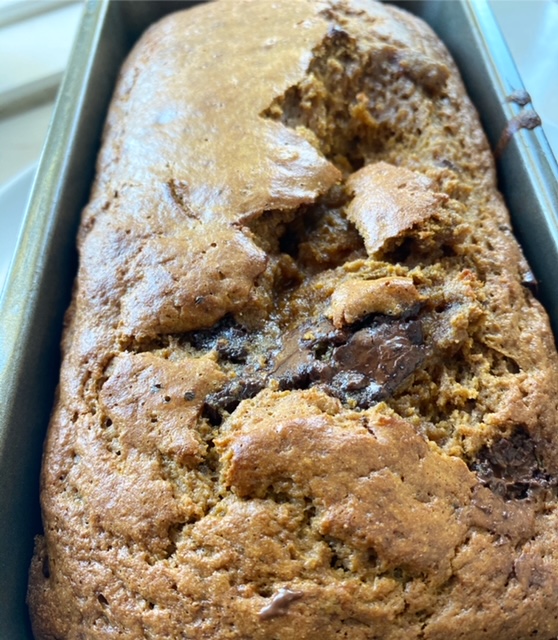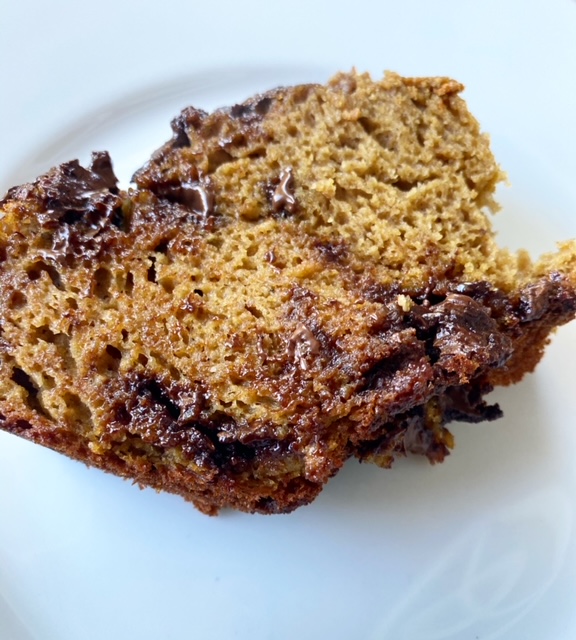 ---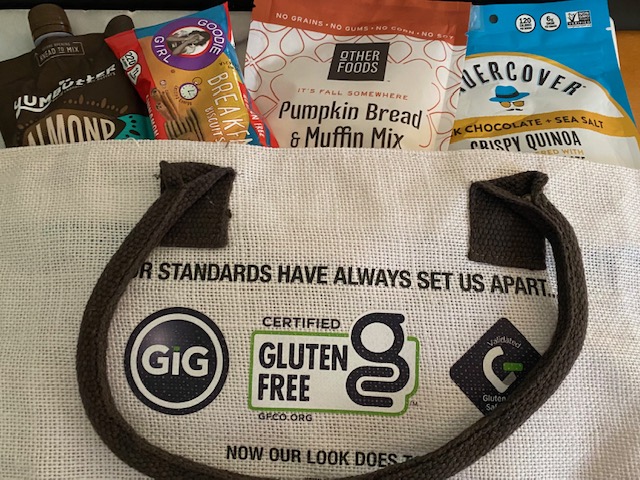 Thanks for reading my post on the latest Gluten-Free Certification!