I've been loving all of my essential oils — adding them to my lotions and body oils as well as the diffuser in my bedroom. I'm a huge advocate of them and their healing properties. Recently, I've been hearing about people using clove oil, not as a healing power agent, but as an aesthetic trick! Evidently, you can use it as natural lip plumper to achieve that pouty Angelina Jolie look (Although, I personally, will always be Team Aniston!) So I wanted to take a deep dive into it and share the benefits, uses, and risks.
---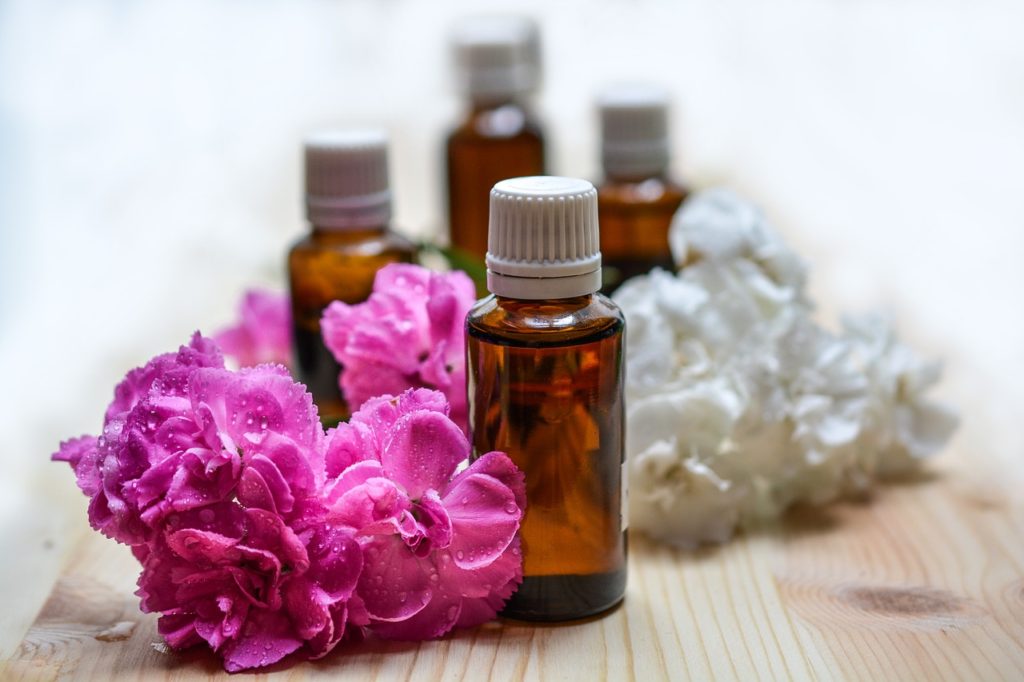 ---
[adsenseyu1]
---
CLOVE OIL BENEFITS
Over the years, Clove oil has increasingly been found in soaps and lotions because of its potential and beautifying properties. It contains eugenol, a compound known for its antibacterial qualities — and it cures and reduces inflammation and kills bacteria. It's super anti-aging too and can assist in helping you get rid of wrinkles by exfoliating dead skin and increases blood flow which gives you that youthful appearance.
The main constituents of the essential oil are phenylpropanoids such as carvacrol, thymol, eugenol and cinnamaldehyde. The biological activity of Eugenia caryophyllata has been investigated on several microorganisms and parasites, including pathogenic bacteria, Herpes simplex and hepatitis C viruses. In addition to its antimicrobial, antioxidant, antifungal and antiviral activity, clove essential oil possesses antiinflammatory, cytotoxic, insect repellent and anaesthetic properties. – National Institute of Health
CLOVE OIL FOR LIPS
But, aside from these wonderful clove oil benefits — clove oil also has great benefits for lips if you're aiming to achieve that glorious soft and pillowy lip look. I'm not down for collagen or lip injections (but I don't judge you if you are) — so I figured, what do I have to lose by trying a natural solution that can be found in my own kitchen? Plus, it only costs pennies!
HOW TO USE CLOVE OIL FOR LIPS
EXFOLIATE
First, you need to exfoliate your lips with a toothbrush. (I do this every day, anyway.) I'm also recently obsessed with Sara Happ's Lip Scrub.
(If you haven't tried this scrub or the Sara Happ Lip Slip, you must now!)
ADD BALM OR SOME TYPE OF EMOLLIENT
Then add an organic and natural lip balm. (I love the EOS stick.) (You can use olive oil or coconut oil as well.)
HOW TO APPLY 
Apply a drop of clove oil on your lips with your natural lip balm with a Q-tip and make sure the clover oil is smoothed over the entire lip.
RISKS
Despite all the immune boosting, antibacterial, blood pressure lowering and beautifying, etc. benefits – there are risks we need to be aware of as well.
If taken internally, clove interacts with blood thinning medications such as anticoagulant drugs — and therefore should be combined.
Using clove oil without a carrier can cause skin irritation and burning. So be sure to add it to a carrier like olive oil, coconut oil or jojoba oil.
Also, if you're taking clove oil internally, be sure not to take it for over 2 weeks. It is an antibacterial oil – so be sure to take a probiotic supplement twice daily to restore the beneficial flora!
---
[adsenseyu2][adsenseyu1]
---
++ Thanks for reading my piece on Clove Oil Benefits for Lips. Try it out because you have nothing to lose. Only some soft pillowy Angelina Jolie lips to gain! Let me know what you think!