SECRET TO ETERNAL HEALTH
As the weather has calmed and the mornings have returned to crispness, I have been feeling all sorts of inspiration and invigoration. I love transitional seasons so I'm psyched the gorgeous autumnal weather is coming on up. Transitional months are directional guides telling me that I need to go full-fledged in my efforts toward pursuing my goals. The two most important things in my life are my family and my health. But the latter is really of the utmost importance if we want to be around and appreciate the former.
I'm starting my journey to finding the secret to eternal health and ageless beauty – and I'd love you to join me!
---
[adsenseyu1]
---
SECRET TO ETERNAL HEALTH AND AGELESS BEAUTY
Fall is a fabulous time to cleanse. And we are going to be doing this through nourishing foods and supporting our bodies at the cellular level. My favorite holistic nutritionist, MARLYN DIAZ aka The Holistic Nutritionista is offering her 14-day AGELESS BEAUTY DETOX program to help you become the healthiest and happiest person you now.  She is a pro at what she does and is the youthful face featured on shows like the Home & Family Show. She is also the co-host of beauty and nutrition academies alongside famed integrative physician and longevity expert, Dr. David Allen.
This will not be a detox in terms of juices or fasts. It's a detox in terms of ridding your body and liver of gross toxins that are weighing you down. And to nourish your mind and body with the best and most helpful beautifying and anti-aging food and lifestyle plans. It's a plan that enables your body to reverse the ramifications of a toxic lifestyle and embrace eternal age defiance! I'm a sucker for all-natural health mind and body practices. And so, of course, I'm psyched for this. Ordinarily, receiving counseling from her costs a couple thousand dollars. But we can get all the same intel and coaching from her (for next month only) for only $97. It starts Monday, October 9, 2017. 
(This post is not sponsored. It's just something I believe in and I wanted to share it with you.)
---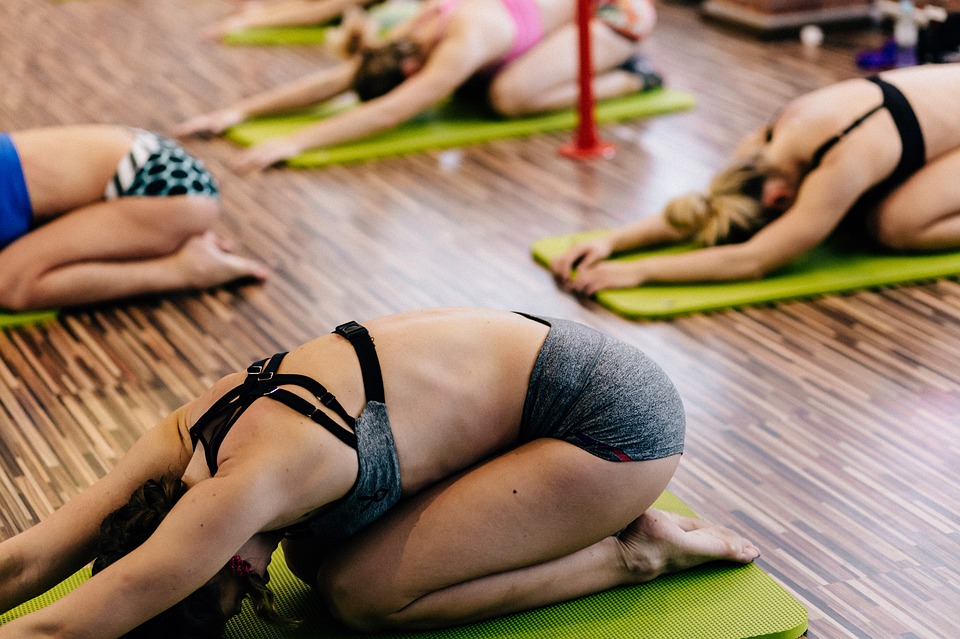 [adsenseyu2]
---
HERE IS WHAT'S COVERED

Week 1:

Eating for the "Ageless Beauty" Lifestyle – So You Can Create Healthy Cells, a Vibrant Body & Gorgeous Glowing Skin!
---
Learn the FOODS to EAT and those to avoid to BOOST BEAUTY, reduce bloat, clear toxic estrogens, lose weight & elevate your health.
Understand how to use ADAPTOGENS to enhance your beauty, body, focus and sex drive.
Learn which SUPERFOODS help slow down aging, increase energy, promote better gut health & support healthy glowing skin!
Gain knowledge about SUPPLEMENTS that enhance detoxification, optimize digestion, promote weight loss and reduce SUGAR CRAVINGS!


---

---
Week 2: Self-Care Rituals: So You Can Age-Younger & Feel Better
Understand the practice of MINDFULNESS and learn simple tips & tools you can use daily to release stress, improve mood and create more JOY
Learn about NON-TOXIC make-up & clean soaps to support healthier skin
Learn SIMPLE ways to enhance your everyday environment to create a healthier, HAPPIER HOME and high vibrational life.


---

---
+++ SIGN UP NOW! There is so much conflicting information out there on what's good for you and what we should avoid. But instead of suffering the do-this-do-that confusion, have MARLYN DIAZ guide you through it while holding your hand. I've done numerous programs with her before – and I can personally vouch that you will feel invigorated, light on your feet, clear-headed and HAPPY! So let's get on that path to finding the secret to eternal health and ageless beauty…together!
---
[adsenseyu2][adsenseyu1]