Welcome to my Q+A with Katie Higgins — aka Chocolate Covered Katie!  I love and have loved Chocolate Covered Katie for years and for a whirl of reasons.  She's adorable and likable, gorgeous and brilliant!
She's been featured on Dr. Oz, CNN, The Today Show and The Huffington Post for her popular blog which receives over 6 million views a month!
Like me — her favorite food is chocolate and believes in eating it every single day.  But she crafts these delicious treats so they pack a nutritional punch and are easier on our waistlines too!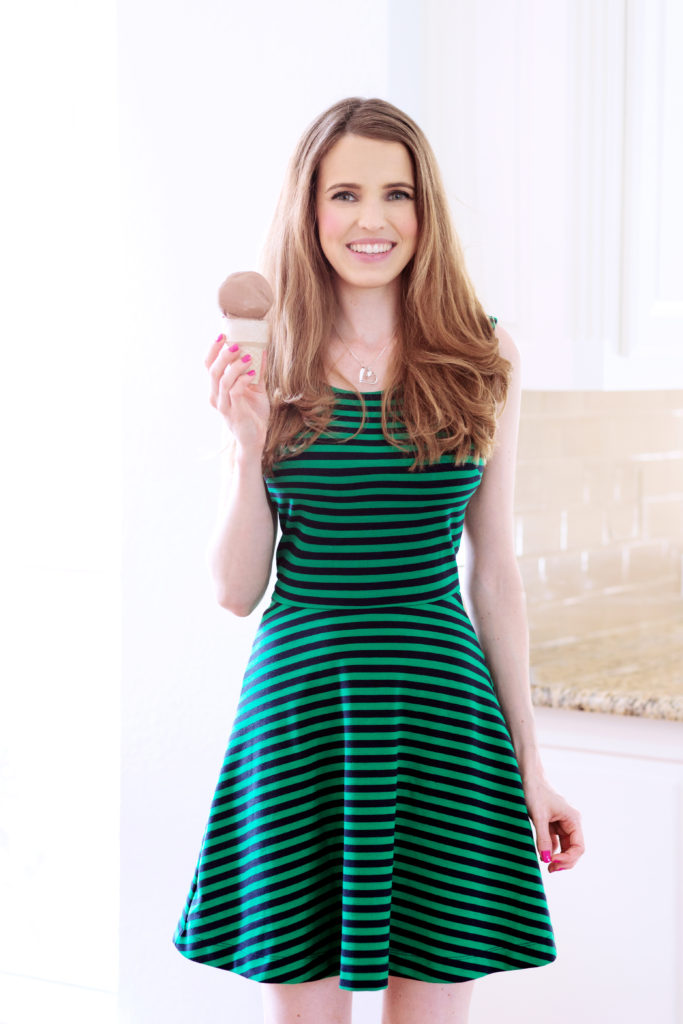 I mean, who woulda thunk?  Black beans based brownies?  She thinks of all these tricks that appease me for being chocolate based and nutrient dense — but my kids love her because they're obsessed with her deliciously sweet innovations.
Oh, – and her photography is phenom.  (Food porn, for real!)  Ansel Adams is to nature and Herb Ritts is to portraits as Chocolate Covered Katie is to all things yum!  She captivates the best and has you salivating in a nanosecond.
Women's Health has called her "The Next Nigella Lawson" and Shape Magazine said, "There's no greater anything-can-be-healthy evidence than the recipes Katie features on her blog."
I just wish she had a YouTube channel or her own television show.
Until then, you can read my Q&A with her below and buy her incredible cookbook HERE!  Your kids (and your small waistlines) will thank you!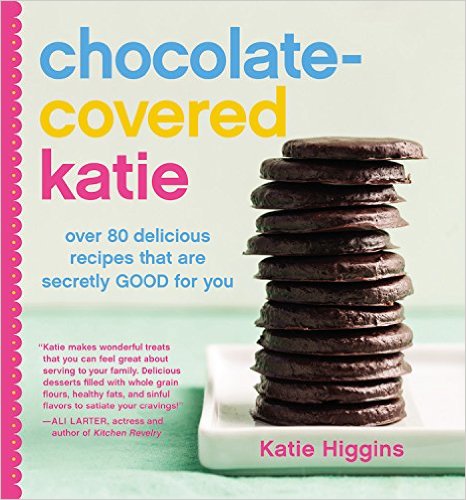 ---
CHOCOLATE COVERED KATIE :: AN INTERVIEW WITH THE LOVELY KATIE HIGGINS
WHICH ARE YOUR TOP 3 STAY SLIM RECIPES ON YOUR SITE?
(I did a blog post on this last month.  My kids were crazy for this!)

---

---
[adsenseyu1]
---
WHICH ARE YOUR TOP 3 KID FRIENDLY RECIPES ON YOUR SITE?
[adsenseyu2]
---
What are the 3 top baking essentials all new bakers need?
---
What are your top 3 tips on creating a successful blog?
---
Start a blog because you are passionate about the subject, not because you want to make money.
Put all your effort into creating the best content you possibly can.
And most of all, HAVE FUN!!!


---

 +++  THANK YOU, KATIE!  READERS:  BE SURE TO CHECK OUT THE ONE AND ONLY CHOCOLATE COVERED KATIE OVER AT CHOCOLATECOVEREDKATIE.COM— as well as her Instagram & Facebook pages! You won't be sorry.  Have a beautiful day, everyone!  And thank you for stopping by!

---

+++  ALL PHOTOS COURTESY OF CHOCOLATECOVEREDKATIE.COM.

---

+++ AND STAY TUNED READERS:  Coming up on the blog are interviews with KIMBERLY SNYDER (holistic nutritionist and author of 3 NYT BESTSELLERS), OUR INCREDIBLE CELEBRITY DIETITIAN KIM SHAPIRA, M.S., R.D. — AND A PARENTING INTERVIEW WITH THE AWESOME, GORGEOUS + HILARIOUS MOON ZAPPA!

---

[adsenseyu4]