If you went to Cal or lived in Berkeley, you know that the greatest thing ever was Cafe Intermezzo's poppy seed dressing!  This salad | sandwich nirvana burned down sadly (along with Raleighs) — and has been in the stages of resurrection for a few years now.  No news yet of when a Utopian world of Intermezzo's poppy seed dressing and that delicious hunk of honey wheat bread will resume.
The salads were unreal and humongous!  They embodied the perfect marriage of romaine lettuce, carrots, red cabbage, croutons, kidney beans, garbanzo beans…and mmm…that dressing.  In that huge wooden bowl.  And umbrella-ed under a hunk of sprouts.  And accompanied by two annoying slivers of tomatoes that I always tossed to the side.
---
[adsenseyu2]
---
Nostalgia's been kicking in — and I've been in search of the recipe so I could make it at home.  I stumbled up this blog's recipe — and tweaked it some.  Thank you to The Littlest Kitchen for making my dream of eating Intermezzo every day (!) become a little bit more of a reality.  Here we go…
---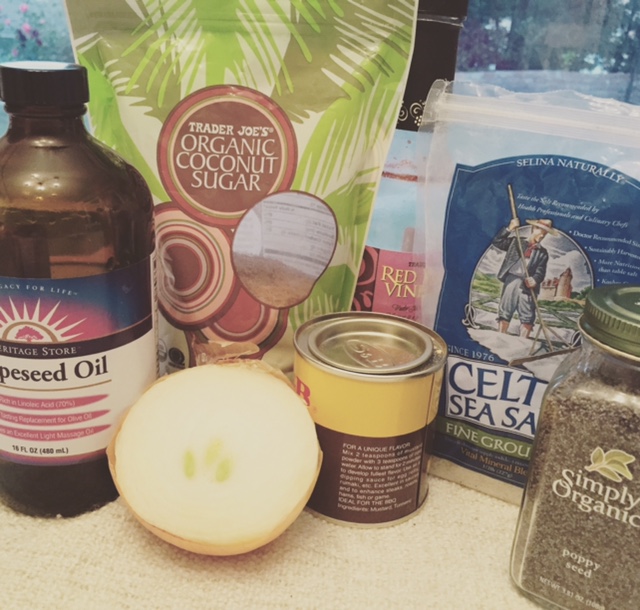 INGREDIENTS FOR CAFE INTERMEZZO'S POPPY SEED DRESSING
1/2 cup grapeseed oil
1/4 cup organic coconut sugar
1/4 cup red wine vinegar
1 T grated onion
1 teaspoon sea salt
1 teaspoon dry mustard
1 T poppy seeds
---
[adsenseyu4]
---
DIRECTIONS
Blend above ingredients in a Vitamix or high speed blender.
Pour liquid in a mason jar.  Add 1 T poppy seed to it and shake with vigor!
Toss the dressing with the salad.  ENJOY!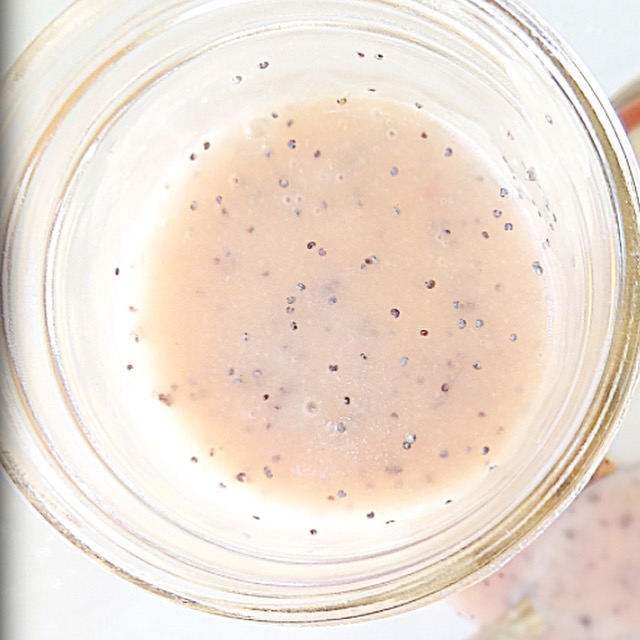 ---
[adsenseyu1]